Tom Hanks, the model of sobriety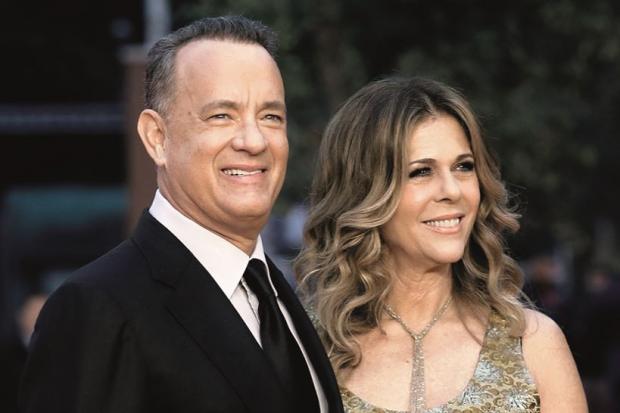 The good-boy of Hollywood with a clerk's appearance is one of the few actors who is beloved by all his colleagues and fans. His popularity is best proved by the fact that he answers the letters himself, even encloses dedicated photos. Hanks, who is 64 this year is the living model of perfection. He has no addiction, does not drink or smoke, is a faithful husband, respected father, devoted friend, reliable colleague. His only expensive hobby is collecting quality cars. In the 90-ies he broke a record by playing the roles of everyday heroes: he was awarded the Oscar two consecutive years for Philadelphia and Forrest Gump. He worked in Spielberg's movie, Saving Private Ryan, the war movie with the highest budget ever. Recently he and his wife, Rita Wilson have fought against an invisible enemy, the coronavirus.
Social life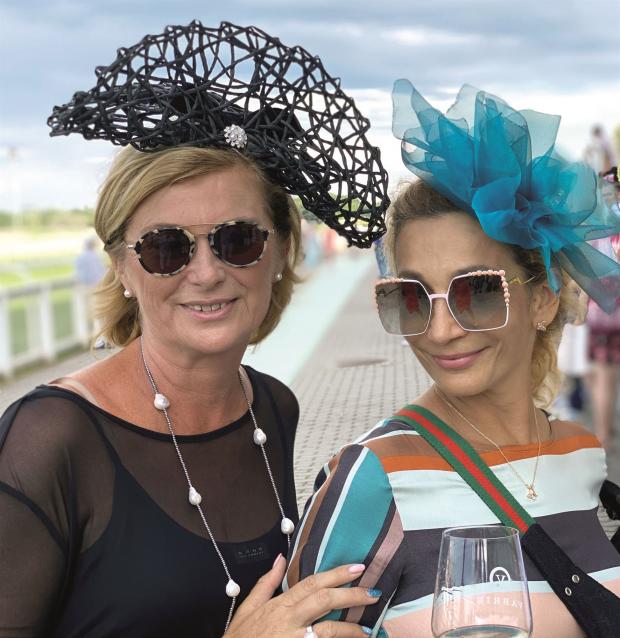 Through our social events column, we want our readers to gain insight into various, in our opinion high level and exclusive events, parties, inaugurations, film, theatre premieres and fashion shows, exhibitions, concerts, sports events, etc. The list is endless but the various events have something in common: the high quality, high standard and style. Our aim is to inform you about interesting activities and programmes in each issue of our magazine. In our autumn one we visited the birthday party of Sándor Gottwald, the Derby and Fashion Week-end and not to leave the horses, the international wine&polo race.
Forever fur!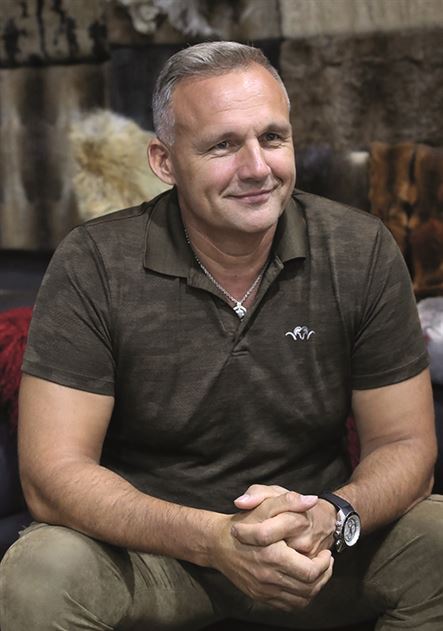 Fur will never go out of fashion. Furthermore, it is an eternal piece of cloth if careful hands attend to it, as the customers of Furever by Csányi could experience it.The firm having its own preparation, furriery and finishing workshops provides complex service which is unique in this profession. János Csányi became an entrepreneur when he was young, at the beginning of his 20-ies he already had his own finishing workshop. "I was developing step by step: realised that it is more advantageous for everybody if I buy the material myself, finish, sew it and sell it. Furthermore, I could provide jobs for the excellent furriers in this way." Their highbrow customers can count on full service in their shop in Budapest Andrássy Street. "Our customers cannot ask for something – it may be a fur coat, accessories or home design products – that we could not make." – says Nikoletta Végh, marketing director of the firm.
Zema showroom
The ambition of this brand is clear: ZEMA creates porcelain jewellery with unique aesthetic value. Its mission is to design handmade artistic valuables which mean much more than pretty accessories: these are real masterpieces of fine and applied arts. Wearing ZEMA jewellery shows good taste, quality-oriented approach, support of local values and respect for culture.
The manufactory of ZEMA Porcelain and Jewellery House has a new function: a porcelain exhibition room has been established where in addition to the pieces made locally, one can get an insight into the production, too. In the visitors' room it is also possible to read special books and journals. The Foundation "For Hungarian Porcelain" has played an important role in creating "familiar space". The latest collection of the manufactory having a renewed appearance can also been seen in the exhibition room.
Diversity rejoices
In our autumn issue we tested four cars which have different characters. The electric car of KIA excels at its fashionable SUV design and traditional cabin compared to the average electric cars. Stinger is the top model of this brand which in addition to its cool appearance is widespread owing to its 365 horsepower engine and excellent driving capacity. It is not by chance that it is KIA's top model while E-Niro is one of the most popular electric cars in our country. The third South Korean model is SsangYong Rexton, which can hardly be overtaken by the competitors because the ratio of price/value/field capacity/appearance is very good. This type can really be used on field. Honda Civic with an engine of 182 horsepower and manual gear-box was created for the sake of everyday sport. This model is made for those people who like driving and enjoy sporty compact cars which can be used every day.
Health, protection, insurance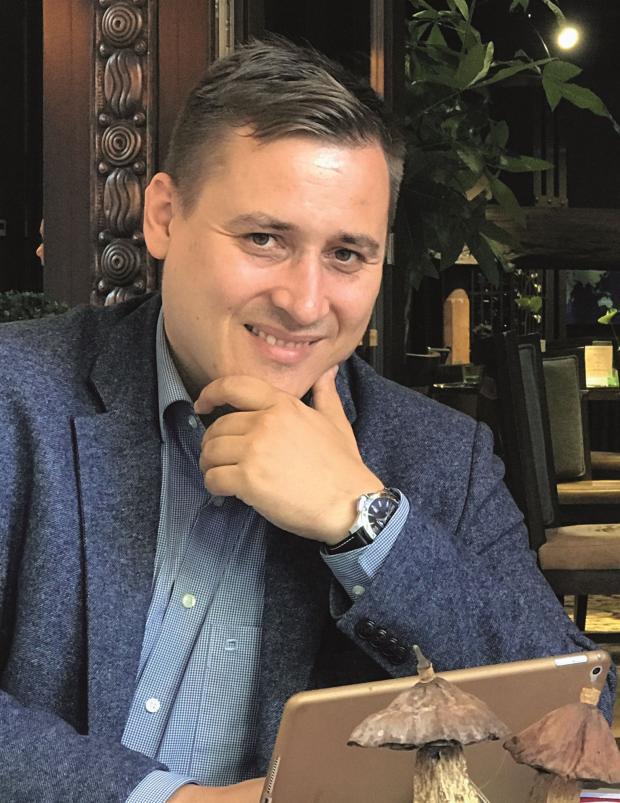 The pandemic which has not reprieved Hungary either, has shed new light on health protection. As the pandemic was spreading, the demand for making life safer has become stronger and health insurance can promote this. Csaba Szekeres, health insurance specialist said: it is not sure that we will get the expected service in public health care. In most cases there are long waiting lists, this is why private health service is one of the most dynamically developing markets at present. Private health care can be planned more easily, the client making health insurance contract can choose the most suitable venue for his/her treatment by the doctors he/she wants. In case of a problem, within a short time an assistance centre organises the medical care of the client paying usually 10-20.000 HUF per month, and in the interest of prevention a regular yearly screening is also guaranteed.
We are obliged to share it if we know something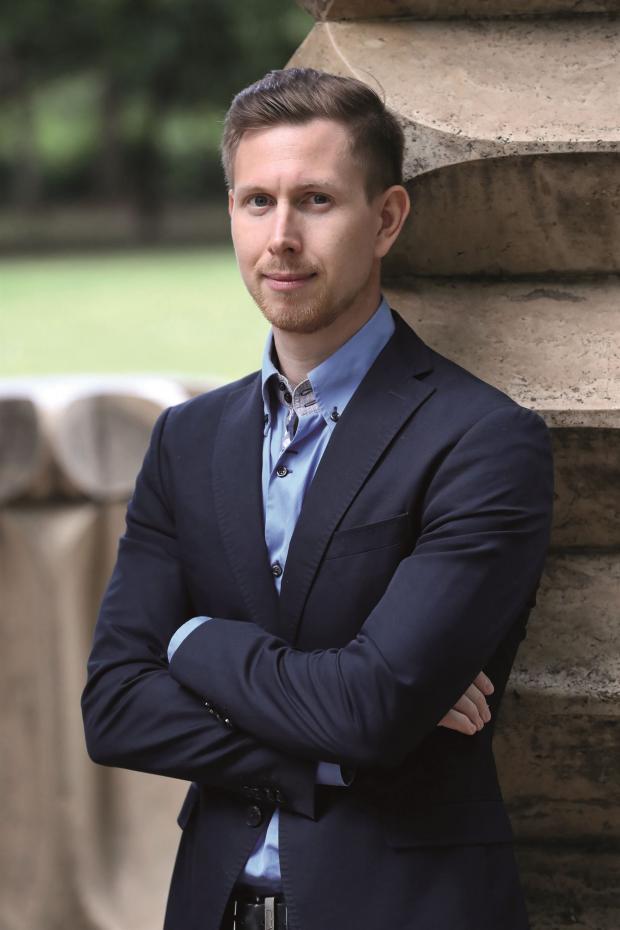 Ábel Sellei and his girl-friend Nikolett Kulcsár are pleased to spend some of their free-time with charity work. They made a project: the environmental programme "Collect, Take, Protect" by which they intend to draw attention to the conscious usage of medicine and the fact how important it is also from the aspect of environmental protection to take back the medicaments to the pharmacy after the expiry date.  Ábel, one of the producers of Kolibri Pictures is aware that nowadays one can fix anything even using a phone. "It is a fact that one can make a vlog even with a web camera but luckily our clients insist on high professional level and know that it is worth paying good experts, as it can be seen on the result and it is not the same for them what image of themselves and their business is shown."
Chicken Police
This summer a new computer game has been put on the market which is available in several forms all over the world thanking to a foreign publisher. The events of the game full of black humor take place in a small town, Clawville, its heroes are Sonny Featherland and Marty MacChicken. These two people are the best private detectives in the town, the actions are connected to a beautiful singer. At first glance the story seems to be an average detective story but the twist in it is that the characters have animal heads… The singer's body is that of a real photo model shot from several angles. The dubbing of the English language game was made in a London studio with the help of professional actors. Naturally the most exciting moments of Chicken Police computer game were taking pictures of the animals. The main female character wears the head of a Russian blue cat. There were many applicants for this role, so a casting was necessary.
Knight's Cross for birthday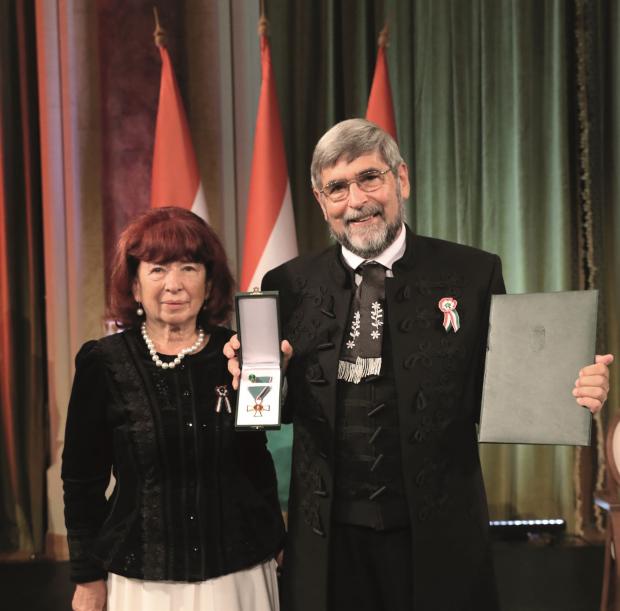 István Tóth may be known by our readers as a world traveler who has already seen almost each corner of the globe but this time the topic of our interview was different as he received a high state recognition on 13rd March, the Order of Merit of the Republic of Hungary, the Knight's Cross. "I was extremely happy when I learned about this merit. In addition, by chance, it happened just on my seventieth birthday, so it was a double pleasure. I've been nominated to this award several times before and finally time has come to get it" – said István Tóth, who founded the Lutheran Gerontologic Association and the first old people's home in Erd, in 1990. "The number of elder people who have been admitted to four of our institutions over the past decades is between thirty and forty thousand" – said the awarded man who has been president of the board of the foundation for 29 years.
János, the sauna master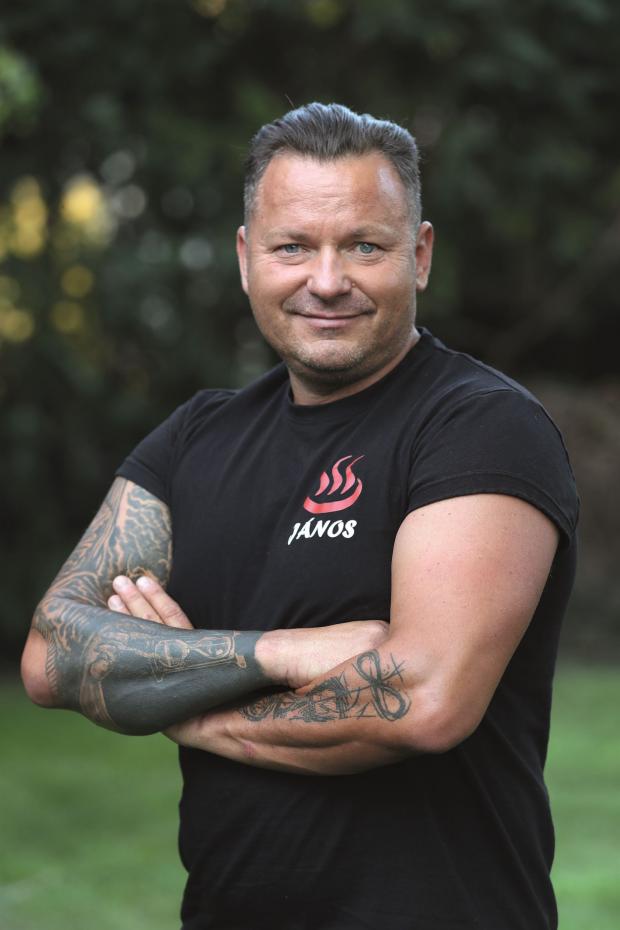 János Selettye has been a permanent guest of our magazine for a while as a facing master but now we can introduce him in his new quality: he has become a sauna master. "I have been taking sauna for a long time. Many years ago I started it in a swimming-pool, then I built a sauna for myself at home."- he said. More than 1,5 years ago he found his second home in the Aqualand in Ráckeve where at present he works as a sauna master. " I attended an education course, learnt the skills. I go to the sessions four times a week, on these occasions – in addition to pouring water and smell treatment – I teach thematic classes, at the end of which a meditation relax programme comes together with telling unique stories." – we learnt from him. "In my opinion a sauna master is good if he gets back what he gives and the feedback is very good. I am pleased to say that the grateful guests accepted me, are fond of me, probably because I do it with my whole heart, like everything else and they know I am one of them."
H2G grilling school
Most people are fond of grilled food and grilling itself but everybody remembers the burnt dry or raw meals of the barbecue parties.
The H2G (How to Grill) team comes at this point. We would like to popularise and widespread grilling, barbecue and food made on open fire. Our aim is that while tasting meals made in a professional way, our guests could pick up different technologies of making meals.
The grilling school continually expands its repertoire with new programmes so that – by reaching wider and wider range of people – everybody could find a programme matching his/her interest. It can be an evening presenting the gastronomy of an exotic country or a really smoky grilling or barbecue education course where one can get acquainted with the details of the master stroke of making food.
Let the fire burn!
Grilling on open fire on summer evenings is a pleasant activity. We are already far from the campfire, several types of high quality broilers are at our disposal if we long for meals grilled on live coal. We can choose one functioning with gas, log or charcoal. However, if we want to buy a machine of superb quality, it is worth contacting Spa Trend. Roland Vezse, the founder and owner offers broilers of the highest quality like in case of massage pools, garden furniture and shading technics. Spa Trend offers such broiler wonders which are perfectly suitable both for private and professional use. Its staff helps everyone to choose the machine most suitable for their needs, it may be a Broil King gas one, a Kamado Joe or a Kamado Chef ceramics one or even an artistic OFYR. It is worth examining the variety thoroughly!
Zoltán Árvai – Mystery Hotel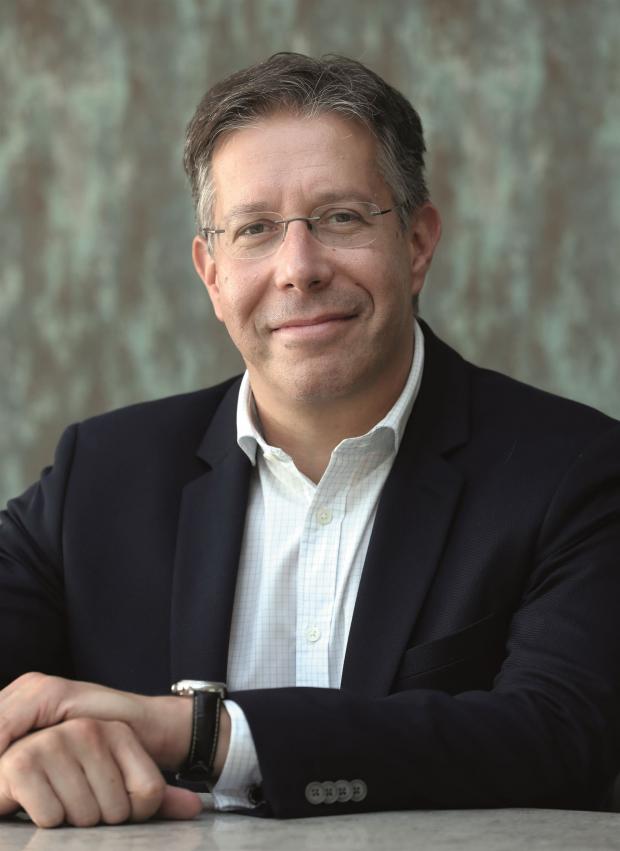 Zoltán Árvai has hold the director's position of Mystery Boutique Hotel rebuilt from the Freemasons' headquarters since 1st June. Earlier he had been the director of Hilton Budapest, right before taking over the design hotel he was the head of Danubius Hotel Hungária and Arena. He can be proud not only of his professional awards but also of the fact that wherever he has worked he could manage to create an excellent team. He learnt this profession in outstanding hotels from experts who are ready to mentor curious, enthusiastic young people.
"My creed is: everything for the guest, the guarantee of the satisfied guest is the satisfied co-worker. I always choose such colleagues who love this profession as much as I do. I spend my free-time with my family, wife, 19-year old daughter and 16-year old son with pleasure."
Hotel Silvanus
From the beginning of the world woes, extremely difficult periods have been very frequent in human history. We, people have been living with ordeals for thousands of years. Now we have to learn to live, survive, find answers and step forward as far as possible during a pandemic. However, what can a hotel add to such a fight? According to Hotel Silvanus**** – quite a lot.
The leadership and the staff members did not stop working during the two-month exigency: they renovated, decorated the building and made use of the situation, as having a lot of guests it causes difficulties to carry out certain works. They were training their co-workers and elaborated the Hotel Silvanus Defence Action Plan. They reinterpreted the complete functioning and actuation of the hotel in such a way that everything should be organised taking into consideration the maximum safety of the guests and staff members.
Grand Hotel Bellevue
RELAX IN THE HEART OF TATRAS
Escape from routine to High Tatras. We will take royal care of you.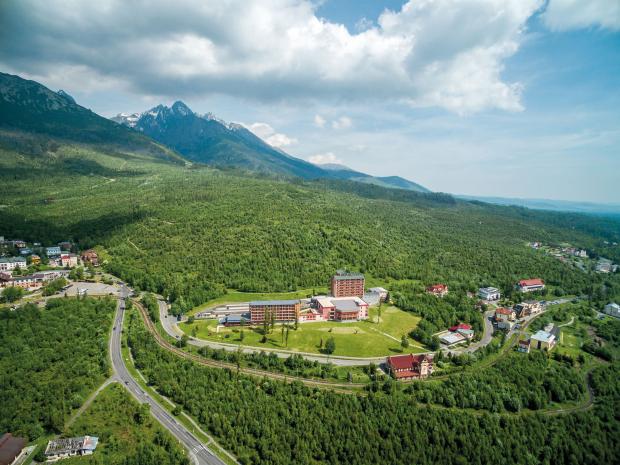 BELLEVUE**** is a place with long history. You can enjoy perfect moments in the wellness centre and in one of the biggest swimming pools in Tatras. The hotel has 150 rooms and suites which are different from each other. In case of bad weather, don't cancel your trip, because in Hotel Bellevue**** you can play squash, bowling, billiard, ping pong or use the fitness centre. If you are looking for exclusive experience, just contact the reception.
In Restaurant Savarin not only traditional Slovak specialities are served. Delicious cakes and coffee are available in lobby bar. The hotel is offering attractive activities also in autumn and winter. Spend your Christmas holiday or celebrate New Year Eve here.
Have a good time in one of the biggest hotels in Tatras.
Sport Bistro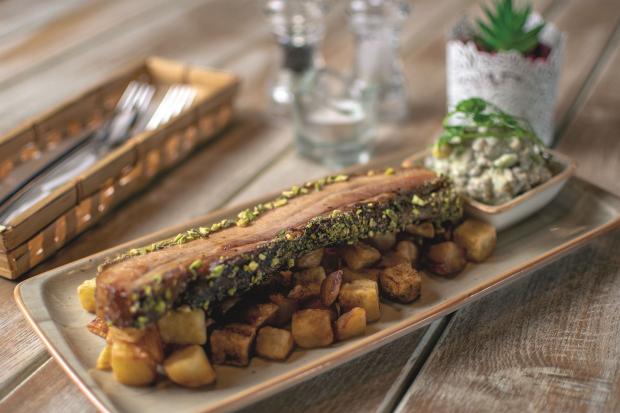 The Sport Bistro, one of the most popular eating places of Zugló next to BVSC swimming-pool in Szőnyi út has been in operation for three years. "We opened it to serve the athletes of BVSC" – said Zsolt Pál, executive director adding that this restaurant has become a popular place both for the BVSC community, the families, fans, inhabitants of Zugló and the people living in the nearby districts. László Zobor can be commended for the magnificant design. Zsolt Pál said: "The excellent designer carried out the task with very good taste, the content is given by the people who work in it. We should also thank the club leaders, Kristóf Szatmáry, Gábor Szentpáli and Sándor Tóth who have continuously helped us to become so nice and good." András Nagy, business manager emphasized home delivery among their services citing the expressive slogan: "From Zugló to the inhabitants of Zugló!"
Veranda Restaurant and Cafe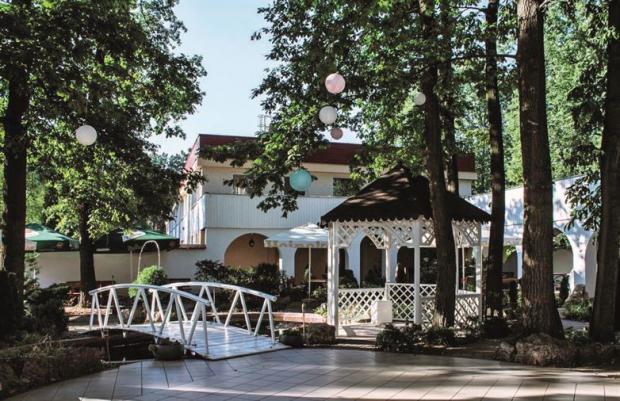 If we look back to the beginning, everything started with a child's dream. The owners of Veranda Restaurant and Cafe found and realised their plans in Tata. The businessmen who have always sought perfectionism recognised the local characteristics, the possibilities provided by the territory with ancient trees and the nearby Lake Öreg. However, one thing was obvious at the first moment that the old restaurant representing traditional Hungarian cuisine should come back to the life of the people in Tata with a new name and thematic Italian meals. The name change is owing to this idea and the style of the building. Veranda Restaurant and Cafe got its present elegant appearance which satisfies all the requirements of modern times after several reconstructions of the exterior and interior. Hotel Öreg-tó and event space having the same owners can be found in its near vicinity.
Nessie must live!
The European "brother" of the Himalaya yeti has made himself heard this summer: somebody saw or thought that he/she had seen the famous Scottish celebrity: the Loch Ness monster. If the monster born in the local Lake Ness, near Inverness really lived it would be 1500 years old, as both small children and adults have been saying legends about the creature with the nickname Nessie from time to time for more than 1,5 millenniums. After a while it has become well-known all over the world, though the number of people who doubt its existence has been enormous since the beginning. Those who are for Nessie persist in believing in it and the "monster business" produces 41 million pounds per year for the Scottish economy.  Apparently, the business can work really well in case the monster exists either way, at least in a fairy tale. Otherwise on average one million tourists would not visit Loch Ness a year if it turned out unequivocally that Nessie actually does not exist…
Gastronomy
The Abacus Business & Wellness Hotel**** Superior is located 25 km from Budapest, in Herceghalom. The hotel's inspiring atmosphere, innovative environment and uncompromising gastronomical philosophy makes it the ideal place for family vacations, wellness weekends, conferences, business meetings and even weddings. The chef, Ferenc Toth, whose resume boasts with extensive foreign experience, uses simple, local and seasonal ingredients from Zsambek's basin in his dishes. The majority of the spices he uses are grown in the kitchen's own garden. Their dishes draw on both international sensibilities as well as the traditional Hungarian sense of taste; all while using modern culinary technology. The combination of gastronomical pleasures with a peaceful, familial atmosphere and modern environment translate into more than half the guests being regulars. Their success was further confirmed when Abacus Business & Wellness Hotel won the title of Best Rural Business and Conference Hotel in Hungary.
Let's prepare for the mushroom season!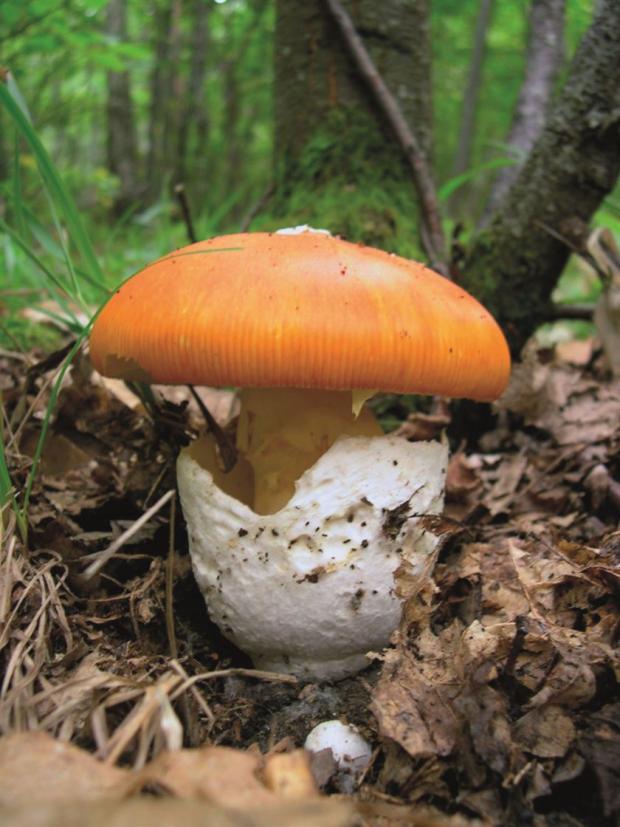 Mushroom as a widely available material in nature is one of the popular specialities of the restaurants, expert foragers are often employed to pick them. The luxury truffle stands on the first place of the top list. Not only its most common type, the summer truffle can be found in our country but also the favourite of the gourmets all over the world, the most expensive magnatum (Tuber magnatum). Although the Emperor's mushroom (Amanita caesarea) cannot be picked legally, it is the top mushroom growing above the earth. The Emperor's mushroom popular also among the Romans is protected but nearly everybody eats it who knows it – but secretly. Mushrooms go well with sweet, sour and strong and mild flavours. While by grilling the taste of the mushroom can become livelier, cooking can have the opposite affect: water changes not only the consistence but also the flavour.
The island of tranquillity at the foot of Buda Castle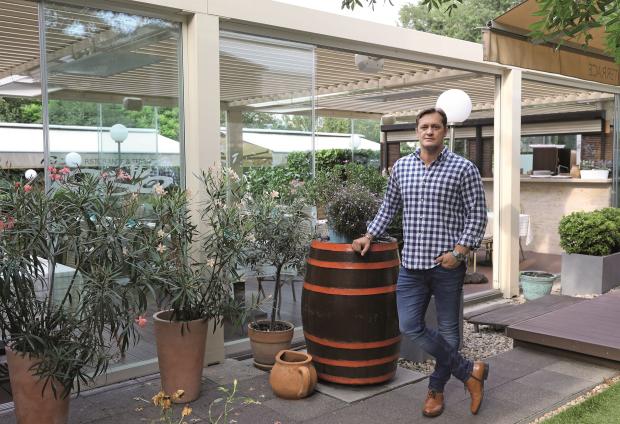 We had a conversation with László Takács, owner of Riso Ristorante & Terrace who is known by many people as Laci Riso.  According to the catering specialist it is not a typical Italian restaurant. In addition to Italian cuisine the meals of Hungarian and international cuisine can also be found there. Their specialities are rice meals, the chili-ginger crab risotto and Bácska rice meat cannot be taken off the menu. Apart from rice meals their pizzas are also well received, they are baked in a wood heated oven using Italian materials, their dough is thin and crispy, and their edge is high. Their home-made pastas are very popular, too, e. g. strozzapreti, translated from Italian it is "priest stifling". Its original home-made version is similar to a twisted little finger and has some noodle character. During the coronavirus pandemia the owner kept all the staff and even opened a new bistro in Fonyód.
Fabergé eggs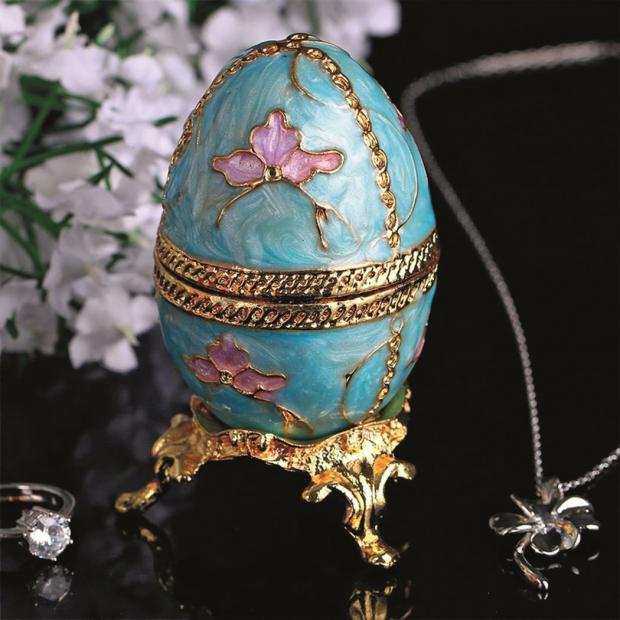 Peter Carl Fabergé, the French goldsmith, the master of miniature jewellery wonders who was born in Saint Petersburg died hundred years ago. The first of his works of art that became world famous by the name Fabergé eggs was born in 1885 and it was followed by the rest ordered by the Russian tsars. Alexander 3rd wanted to give his wife a surprise with a unique present and entrusted Fabergé with finding out and making the Easter gift meant to be special. As the consequence of the successful reception further masterpieces were created until 1917 and – in case they are sometimes put on the market or one or two pieces are auctioned – the most successful bidder has to pay several ten million dollars. The master who passed away in 1920 in Switzerland bequeathed 71 goldsmith's art rarity, 61 of which remained all over the world.
Pay-off and innovation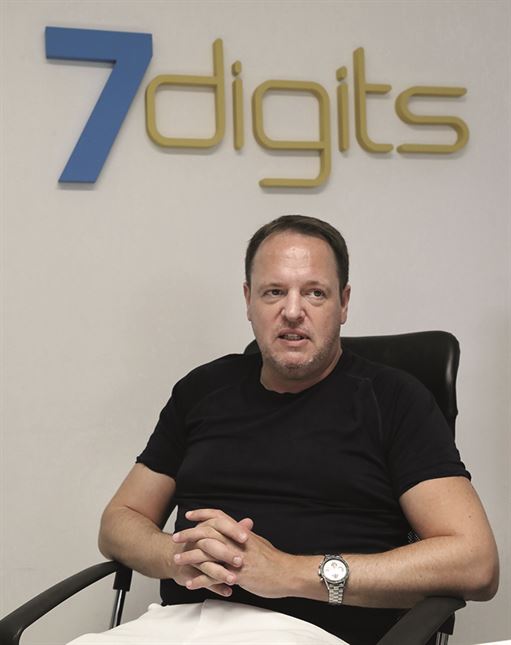 It is worth entrusting the online marketing to such an expert who is adept at data measurement and optimisation, especially if there is a considerable national and international entrepreneur experience behind him/her. The specialities of Dr. Péter Kádas, the founder and owner of the Golden Globe laureate 7Digits Online Marketing Agency: the application of content marketing, LPO and behaviour psychology for marketing purposes. "Earlier I learnt negotiation technics based on neurobiology in the United States by which one can achieve fantastic results: one can make a crazily successful e-commerce business out of a website with zero profit."- says Péter who considers it also as a success that he maintains good connection with the competitors, too. He adds: "Online marketing differs from the offline one because online marketing can be measured, so it can be optimised."
Bianchi – escaping, since 1885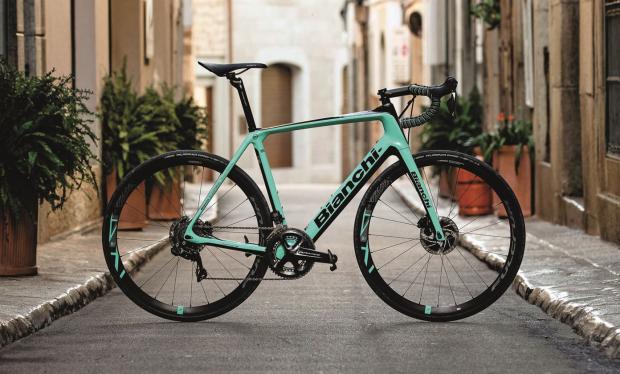 It is one of the oldest, still existing bicycle brands. The victories of legendary bicycle champions of Giro d'Italia and Tour de France, including Coppi, Gimondi and Pantani and also that of the recent top competitors and numerous world champion titles hallmark the success of the company. The iconic brand through generations offers not only pleasant cycling in the celeste seat but also a real Bianchi feeling. The most important goal of the 130 year old Bianchi till today is the mixture of innovation, high level technology and exclusivity. They produce bicycles for all kinds of use. City and fitness bicycles for city and hobby cyclists, road or the nowadays popular gravel ones for speed lovers and of course alu and carbon mountain bikes for the lovers of nature, and rough road. Their offer of e-bikes contains the electric versions of the above bikes.
Kálmán Róth Pro Urbe laureate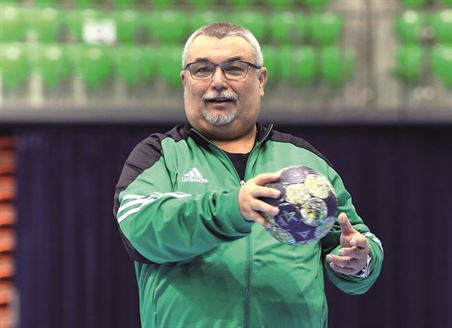 Kálmán Róth is the director responsible for youth education at Győr Audi ETO Sport Club. It is the club having the best women's handball team and also one of the best schools of youth education. The Pro Urbe  laureate master coach born in Győr has said in an interview that in the middle of the 80-ies the first handball class of Hungary was established in a local general school which gave a great impetus to this branch of sport and brought many outstanding results for them. At present he is in charge of the education of 400 girls, starting from the age of eight till eighteen. "This work can be measured by following how many players will be members of the senior national team, in the first division, how many girls we can educate for the Hungarian handball sport."- he said adding that more than 70 players having contacts with Győr play in the first and second divisons of Hungary.
105 years in the boxing ring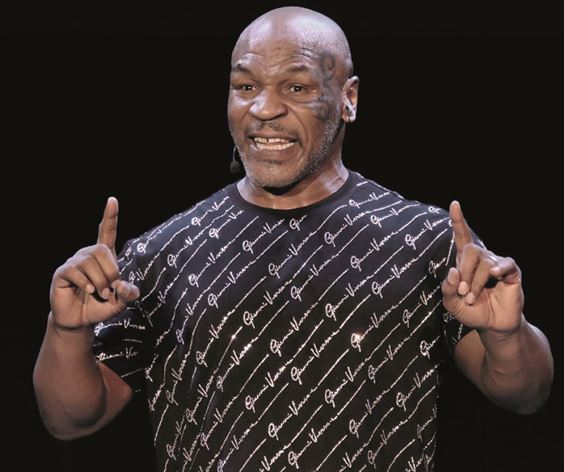 The match of Mike Tyson and Roy Jones Jr., the two outstanding American professional boxers – although getting old by today – is announced as the fight of genuine box legends awaited for decades. The bout planned to have eight rounds will be held on 12 September in Carson, California, in a sports hall with 27.000 spectators. The ex-world champions did not fight with each other in the ring in their heyday, so they will try a fall with a considerable delay. Tyson is older, he is 54, while Jones is 51. The sum of their official, so-called guaranteed prize money is not known, but they will benefit neither from this sum – if there will be spectators at all in the arena owing to coronavirus – nor the ticket sales. The veterans will get the expected big sum from the "home movie": 1 cent short of 50 dollars must be paid by those who want to watch the match on pay TV. However, a lot of people want it.
Their dream is Eco Park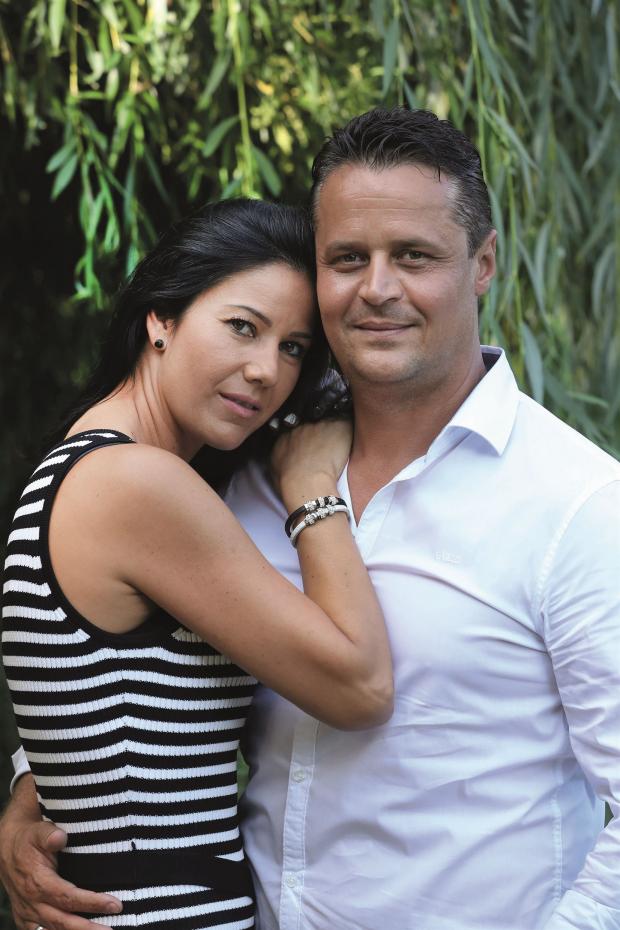 Balázs Benik, three-time absolute Hungarian rally champion (2003, 2006, 2007) and his wife, Anett Garami, Miss Hungary in 1999 – while managing their construction business – live in peace and harmony. "We feel lucky, we are healthy, have two cute children – Benett is 11, Berill is 7 – and our parents are active with whom we have many programmes together. We are grateful to our family, as we can thank them for becoming what we are now and also for always being able to rely on them" – said Anett. After learning his business, Balázs founded his own company, B Build & Trade Ltd. which is developing dynamically. Their brand new project is Szőlőliget Eco Park in 17th district where they dream about a neighbourhood where they will build clever houses using renewable energy sources.
Ervin Nagy
Quality is there where you take it
The Jászai Mari laureate actor has left Katona József theatre after 20 years because he got tired of the obligation to work in a theatre. He wanted to spend more time with her teenage daughter and her mate, actress Alexandra Borbély. The actor tasted the producer's activity, too when shooting the film comedy "Comrade Drakulics" and continues it in the TV series "The teacher". He plays the role of Szilárd Vasvári easily, as their character is similar: None of them is afraid of conflicts, their sense of justice and defence instincts are strong. Ervin thinks: "The future belongs to the TV series of high standard: we are two minutes before an explosion in which film wins against theatre." He found the house of his dreams at Lake Balaton, he is active in its reconstruction. "The work is going on continuously. People greet me in advance at the building material plant and I have credit in the pub in Balatonszőlős".