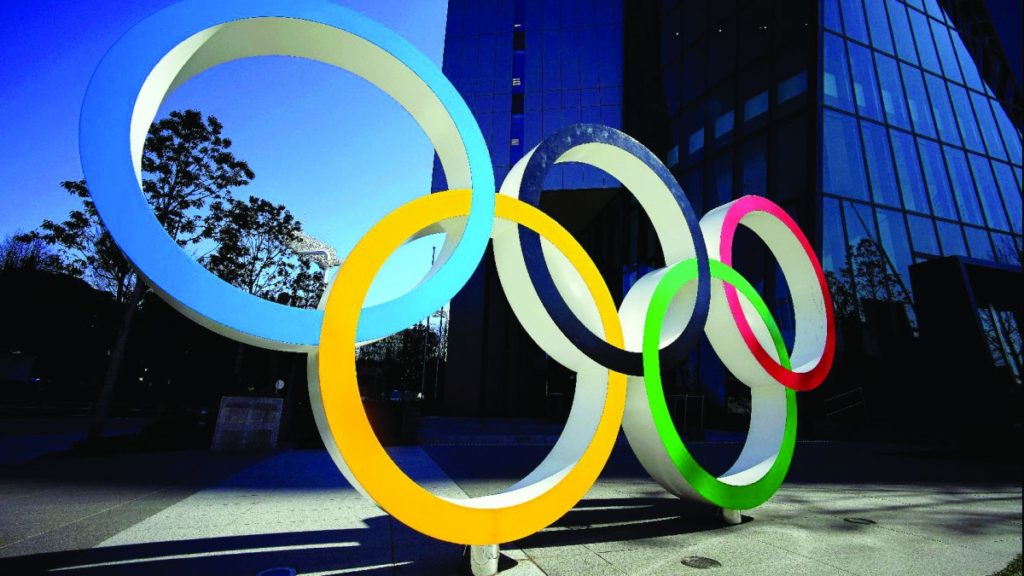 Tokyo Olympics
It was canceled in the past but never postponed. The flame should be lit in more than a month, on July 23rd and the XXXII Summer Olympic Games in Tokyo should start. The conditional tense is unfortunately reasonable, as even at our deadline in the middle of June it was not possible to state with certainty: the Olympic Games postponed from last to this year can really be held in the capital of Japan. However, we can hope and must hope that the coronavirus pandemic will be forced back in due measure and Japan will be able to organise peaceful and safe Olympics. Three Summer Olympic Games were canceled because of two world wars, however it was never necessary to postpone it. It would be good if – instead of the final cancellation – the Tokyo Olympics would be a curiosity only because it was postponed for a year and the most outstanding athletes of the world could compete for the Olympic medals in the usual way. It refers to the Hungarians too who received 15 medals in 2016 in Rio.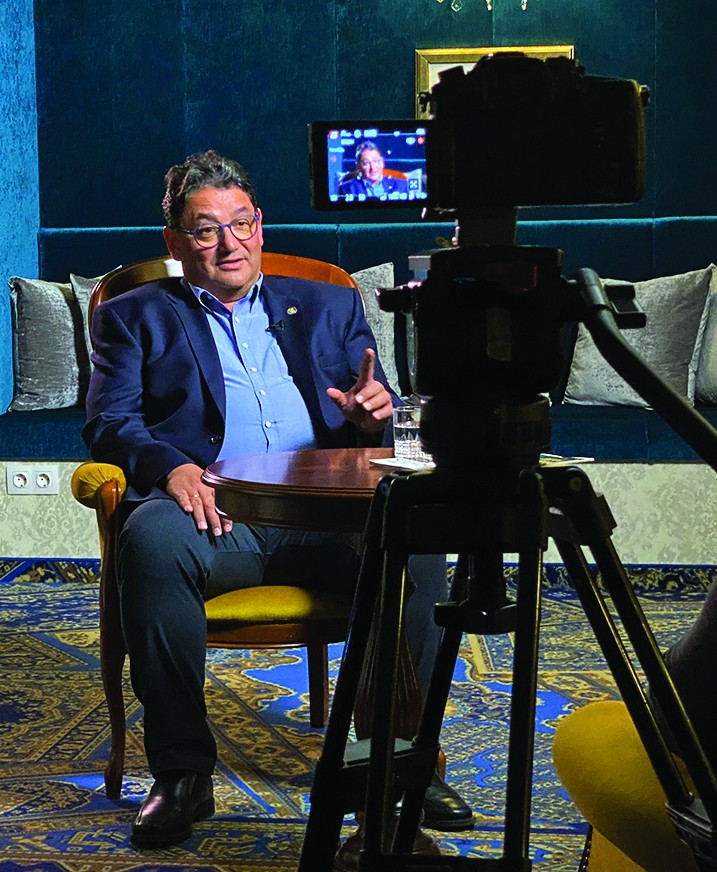 Professor Merkely
Dr. Béla Merkely, the director of the Városmajor Heart and Vescular Centre, rector of the Semmelweis University, besides a member of a famous and recognised family of physicians plays an important part in the fight against coronavirus. The famous physician shared with our magazine how he became the man he is today and how he lives his everyday life. It turned out that there were famous doctors, engineers and athletes in his family. His unappeasable passion for curing and sports comes from this. He started to deal with sports at the age of three, first swimming, then waterpolo. The problems with his ears put an end to it: it was necessary to puncture his ear so many times that even until today his stomach tightens when he goes to the otolaryngology. A medical student's work, then his trainee's years in Germany oriented him towards cardiology. He had success in it quickly and has achieved considerable results also as Rector.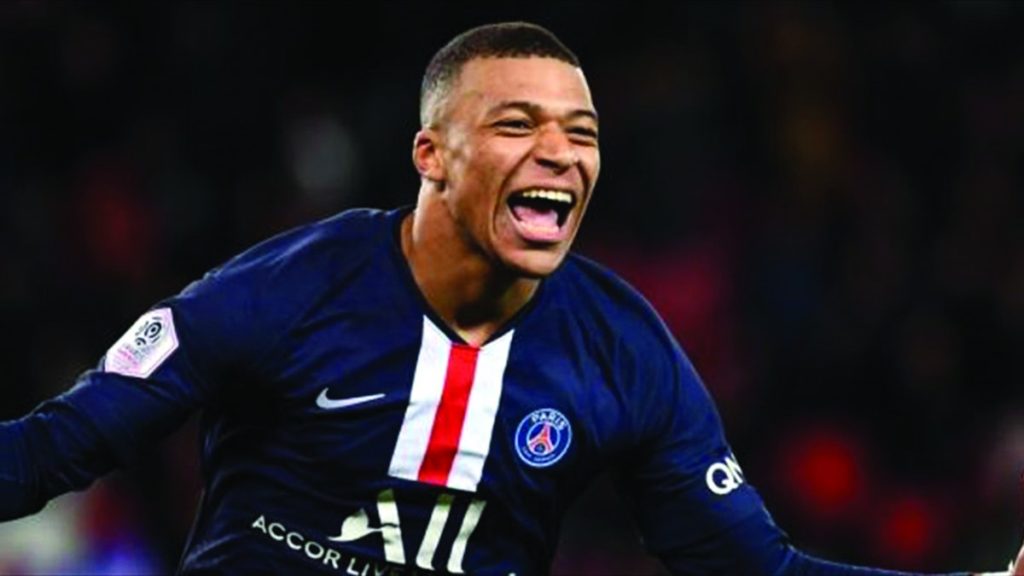 Eurofootball
It can be considered as the defeat of the coronavirus in sports that the Union of European Football Associations, the UEFA has made it clear: in 2021 they will hold the continental championships they had to postpone in summer 2020 by any means. Gaining ground of the world's most popular sport against the pandemic also means that Budapest comes back to the European main stream of football, sharing – with ten other foreign cities – the organisation of the European Championships with 24 teams. Not only by hosting four games in June-July in the capital but also according to the Hungarians' promise the national teams can play to a full house in the Puskás Arena. At the 16th European Football Championships in the Group of Four the Hungarian team will play against Portugal, the title defending team, Germany, the world champion and France who has chance to win the final match. It would not be a surprise if any of these opponents took part in the final on 11 July in London.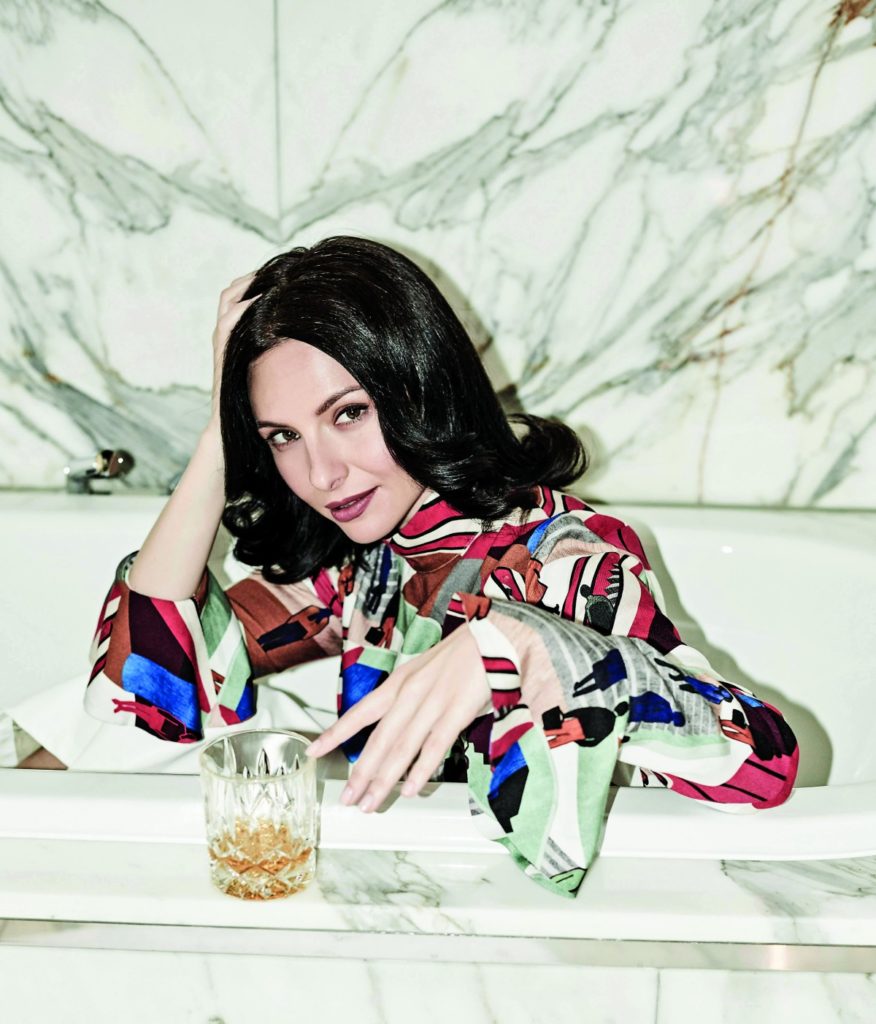 Zséda
Her fine and womanlike style, energetic and cheerful emanation, magic voice make Zséda unique in the Hungarian music life. While the recent period has devitalized many people, she has used the slowdown caused by the pandemic in the most productive way: she has been working on her new record published recently. They have worked on the songs for three years, "Staying alive" has become really timely during the pandemic. Although originally a grandiose dancing production was planned for her which could not be realised, Zséda did not let the song "relax": it was updated and a quarantine video was shot. We looked behind the scenes: Zséda disclosed how her hits were made, what her music creed was and she also shared with our readers how she lived her private life during the pandemic. Her positive attitude to life helped her to overcome the difficulties and she concentrated on relaxation and spending quality time with her adolescent son.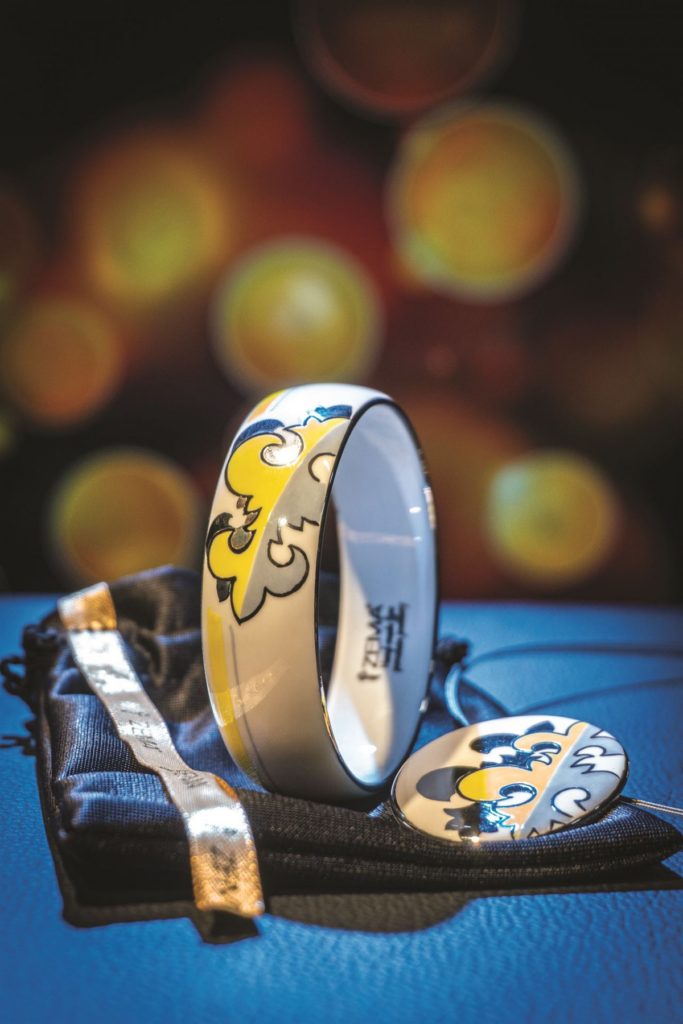 ZEMA: May lily
In addition to its classical and unique collections ZEMA has created a continuously changing family of collection with limited pieces which reflects the colour trends of the given period. The special pieces appear monthly to make those happy who like rarities. The main colour of the ZEMA May collection is yellow. Yellow is only the basic information, as more than 130 kinds of tones are used worldwide, starting from pineapple yellow to vanilla yellow but Van Gogh yellow or chufa yellow also exist. In ZEMA jewellery collections we try to use only the positive aspect of the colours including yellow. It is the colour of light, faith, goodness and intellect. It gives strength and cheerfulness. It is the colour of creativity and exhilaration! As it is the most striking colour, our attention immediately concentrates on it and activates our brain. Ahead with yellow, ahead with the ZEMA new collection!
Makeup master's advices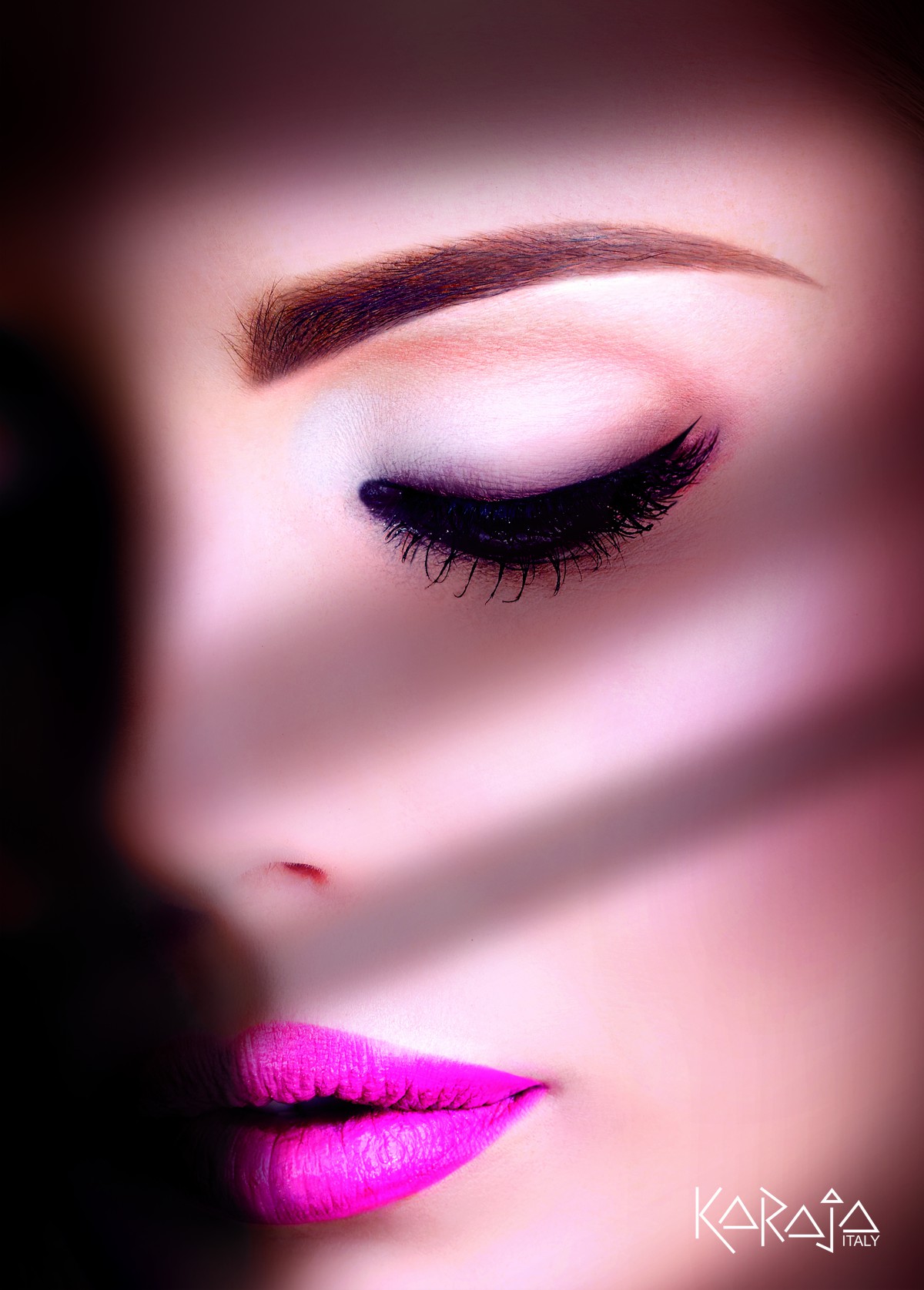 The professional director of Karaja Make Up Hungary, senior makeup master, professional director of Alissa Beauté natural cosmetic brand, beautician offers personal advices and choice of products. There is a huge difference between the professional and non-professional products but it is even more important to choose those developed for our type of skin and problems. Today the intelligent aging is in fashion and more and more people look for natural solutions. The glorious path of anti-aging leads through science. Fantastic results can be achieved with well-chosen materials. "I like Karaja because it contains natural active ingredients, too, lasts all day, is not blotted, its pigment content is high, emphasizes the natural beauty of the person who uses it and expresses real Italian feeling in everyday life." – said Piroska Fodor.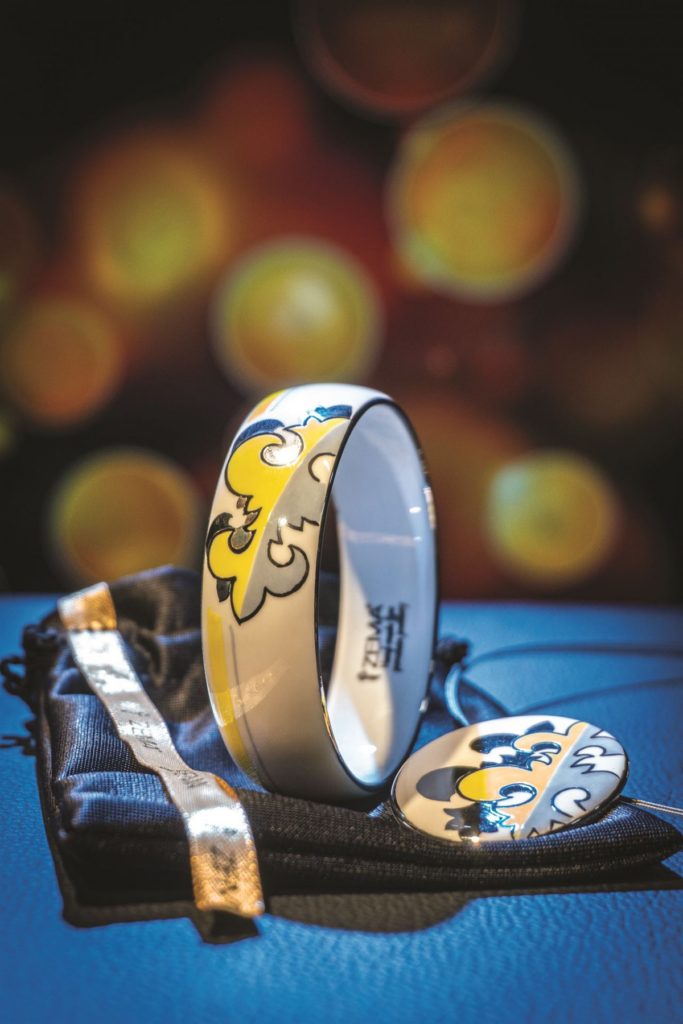 Makeup master's advices
The professional director of Karaja Make Up Hungary, senior makeup master, professional director of Alissa Beauté natural cosmetic brand, beautician offers personal advices and choice of products. There is a huge difference between the professional and non-professional products but it is even more important to choose those developed for our type of skin and problems. Today the intelligent aging is in fashion and more and more people look for natural solutions. The glorious path of anti-aging leads through science. Fantastic results can be achieved with well-chosen materials. "I like Karaja because it contains natural active ingredients, too, lasts all day, is not blotted, its pigment content is high, emphasizes the natural beauty of the person who uses it and expresses real Italian feeling in everyday life." – said Piroska Fodor.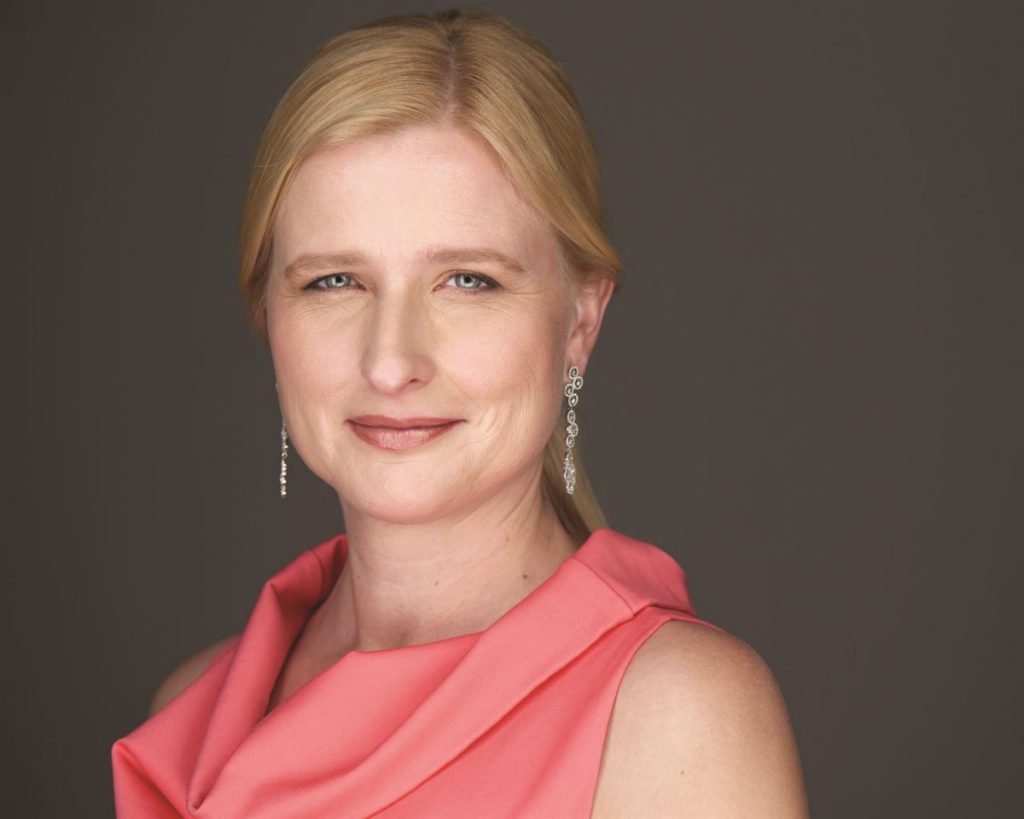 It's YOUR World
It's YOUR World was born for such WOMEN and MEN with capital letters who like to spend quality time in inspiring company, get acquainted with new people and have a good time. At our public events we try to raise topics starting from arts and fragrances to gastronomy, drinks of high standard, also fashion, and in several cases self-development is added. Meanwhile we provide possibility to get to know each other, the programme is crowned by special guests and real experiences. We organise happenings for our partner companies based on unique requirements ranging from the events of one evening to several days. If you want to have a special occasion, unique and exclusive and everlasting experience, either in a small circle or in a big company, just contact us, we will organise it.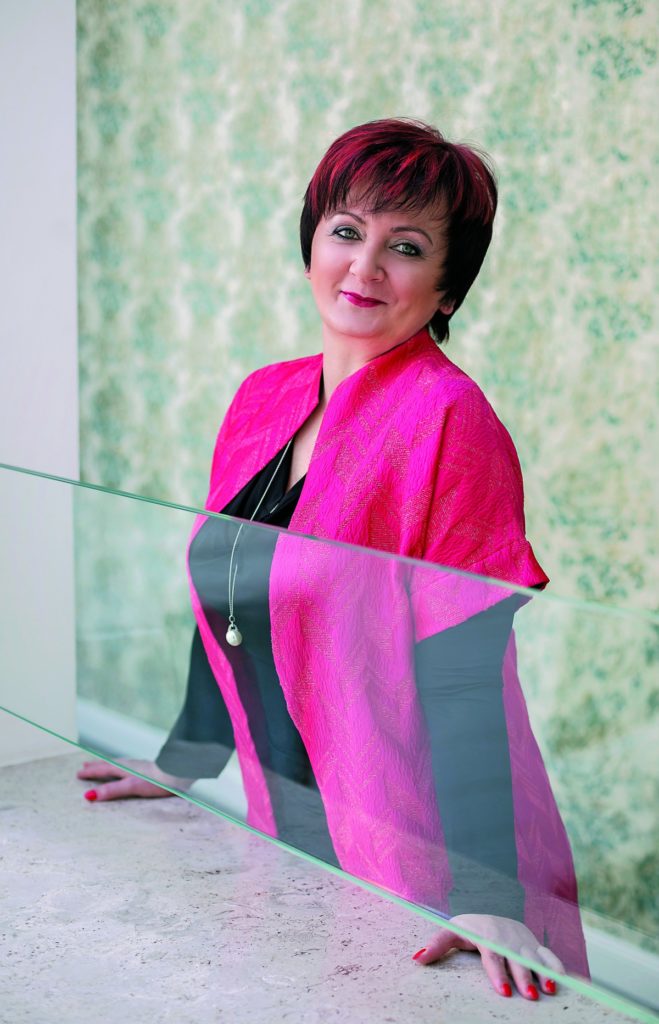 The businesswoman who acts
Tímea Szommer runs several successful accounting offices in different parts of the country. Her outstanding achievements and continuous development as entrepreneur are due to her maximalism and openness, as Tímea is not only an accountant but many times a psychologist, adviser and friend in one person. She started her carrier as an individual entrepreneur having her own accounting office, and in 2010 made a step forward: she founded a limited company. She joined the Business Network International just evolving in Győr, and in addition to Nagykanizsa, she started to build a growing clientele in Győr, too. Her perseverance and commitment was crowned by success, recruited many clients in relatively short time, so it was worth establishing an office. "Diligence, enthusiasm, always positive approach and humor was driving me" – she said, and all this is shown by the continuous development of her offices and enterprise.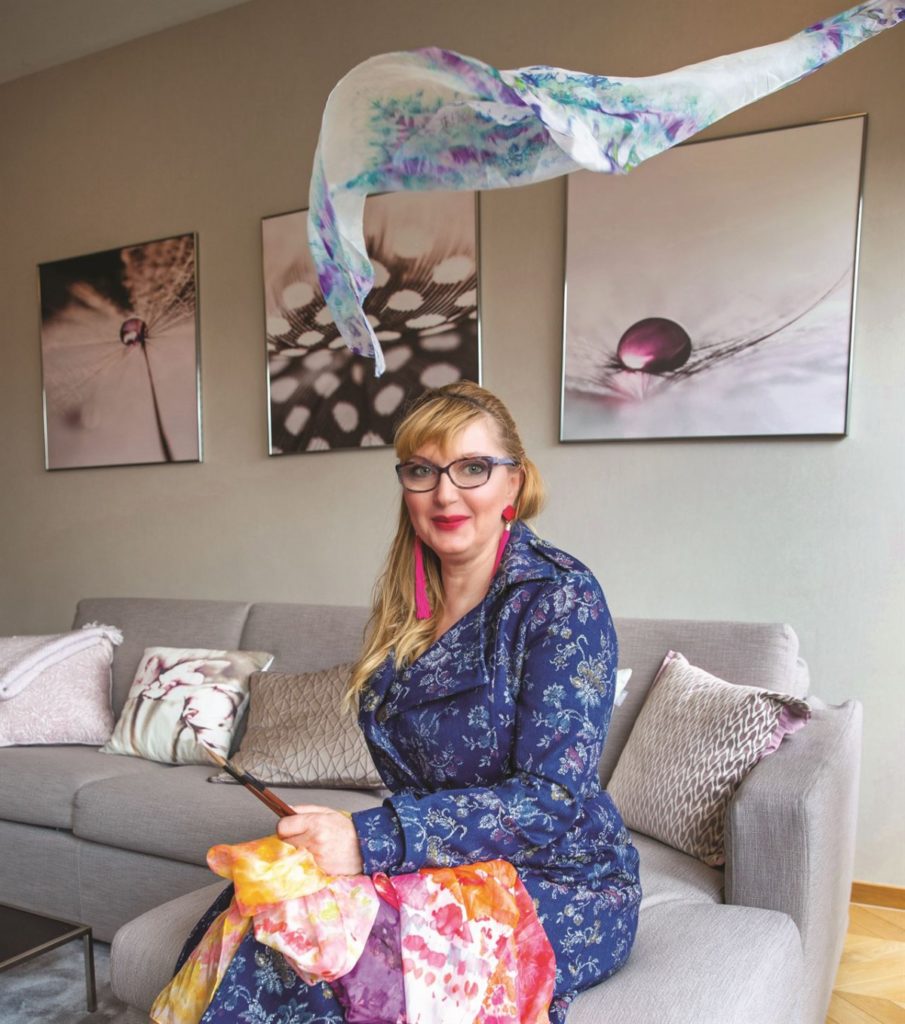 Businesswoman with many faces
The life of Mrs. Andrási Julianna Pocsalyi has been tied to design from the very beginning. In addition to her works of flat decoration and interior design, art is not only a hobby for her any longer, she has found her own unique artistic style in recent years: it can be the dyeing of silk scarves, enamel or painting of canvas pictures. Julianna brought the love of symbols and forms from home. She aspired to move to the capital to develop, and after a successful attempt got a job in Víg Theatre. She studied flat decoration in Szolnok where she was commissioned to design a hotel. She became a member of the National Association of Interior Designers, graduated from the Environmental Design Faculty of the Budapest Metropolitan University. "Flat decoration, interior design and design demand great responsibility, you have to live up to it. I like enamel because it is play and experiment." – we heard from Julianna.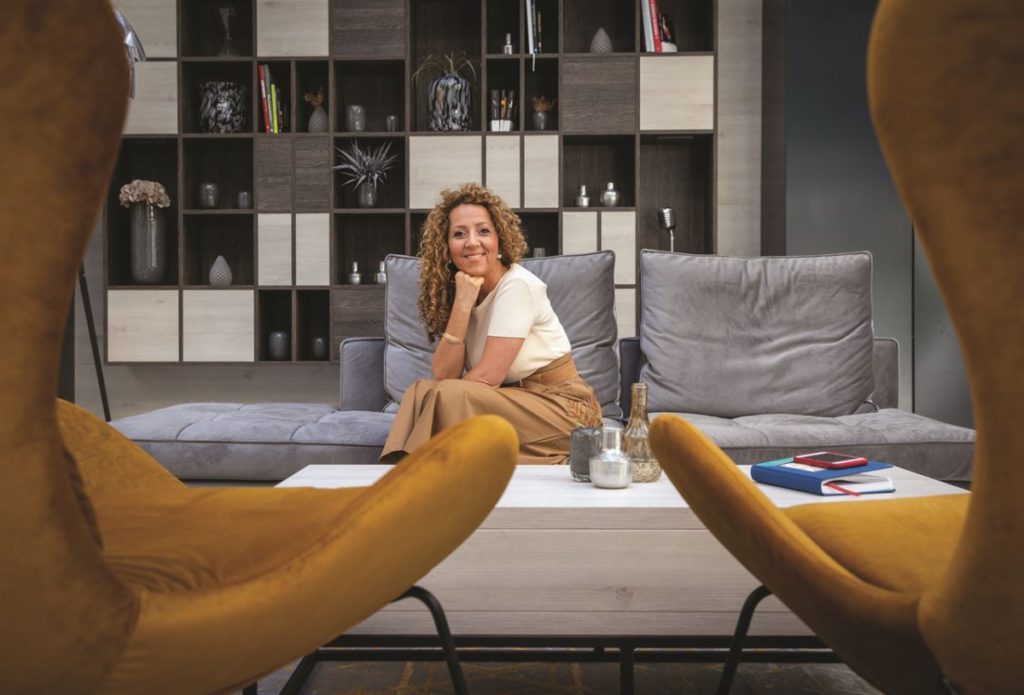 Successful female entrepreneur
After 14 years of being the employee of a multinational company, just at the beginning of the coronavirus pandemic Viktória Ökrös took the decision to establish her own enterprise. Her braveness was crowned by success. She founded a dynamically developing online marketing agency within a year. Viktória graduated from the Miskolc University. Then she became the journalist, later the editor-in-chief of the online magazine of karrier.hu headhunting company, later her task was to create the online branch of the Technical Press. After two years she became the head of the digital branch and was commissioned to elaborate a European Union application. At the age of 27 she was appointed director of a branch. After this she applied for a job in the marketing team of TESCO. In the meantime she became a mother: her two children were born and she was promoted to the post of manager responsible also for the development of digital marketing in Central Europe. After one and a half decade had passed, she founded a digital marketing agency of her own, the BULB Marketing in 2020.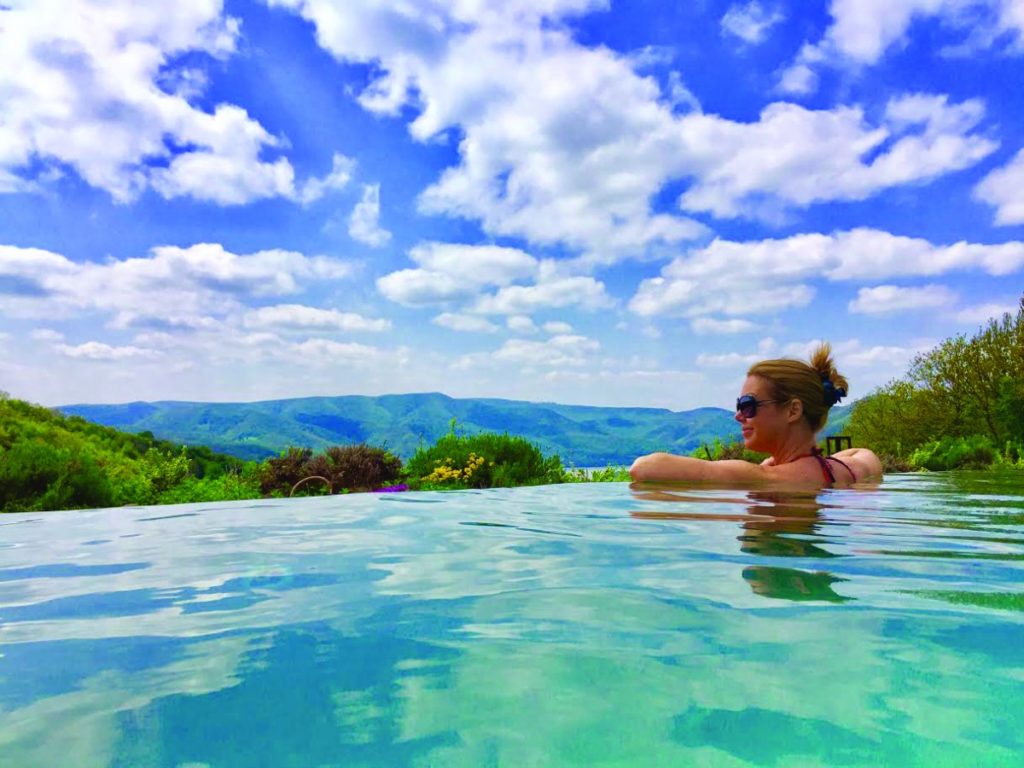 Women are hubs of all
It is said that behind each successful man stands a woman who helps him and gives him strength. We do not agree with this. In our opinion several women stand behind each man. According to a humorous remark you may be a general, general manager or even a head of state, if your mother asks why you don't wear slippers, you are running to get your slippers with your tail between your legs. Owing to the second wave of the pandemic we were closed for another five months but we did not laze during this period. We carried out all the work we could on the House, however now it is time to return to catering again. Hotel Silvanus provides the usual love, a wide range of services for the guests to spend unforgettable time here. We offer fine food and drinks. If you are uncertain, please turn to our professional programme organiser! Ladies, Hotel Silvanus awaits you and your kind family!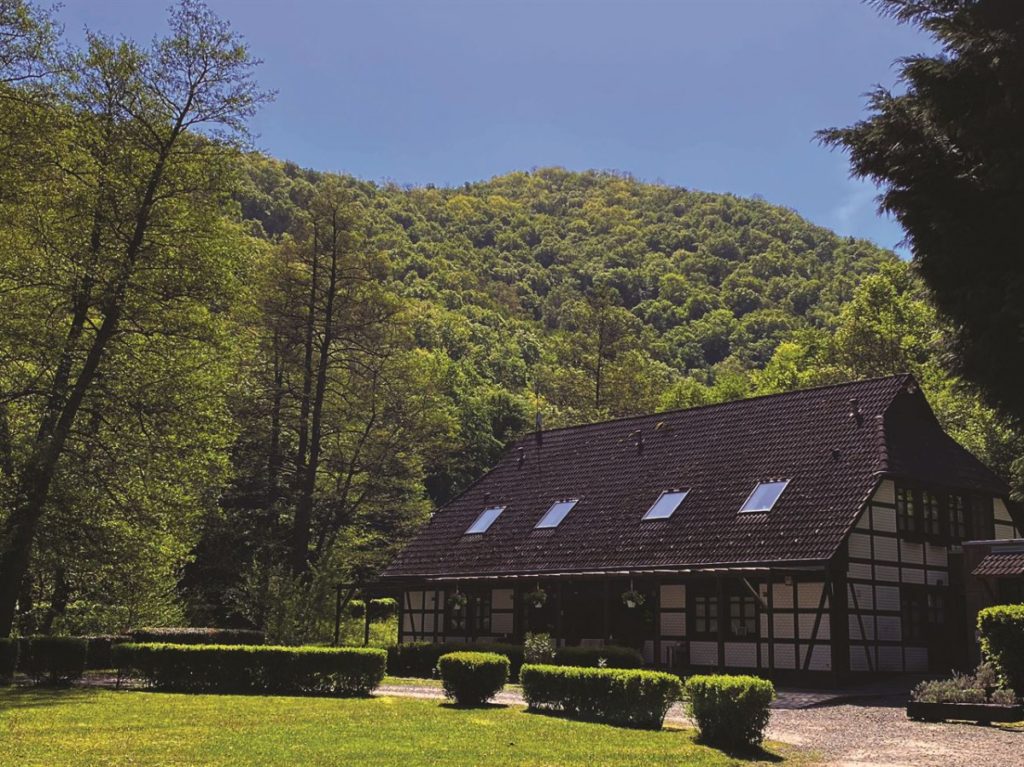 Fairy-tale house in the dense forest
Those who hiking in Visegrád first catch a glimpse of Apátkút Hunting Lodge hiding in the forest above the gorge gate of the gently trickling Apáti stream, may feel they are in the middle of a fabulous world. Hospitality is very special, it gives an impression not comparable to anything else. Later it turns out that it is true! This house is the place of retiring from the world, relaxing and emotional charging which offers comfortable lodging even for 18 people with its five cosy rooms. Full board can be added to all this with its excellent kitchen. Apátkút Hunting Lodge is a perfect place for relaxation, observation, hiking and forest tourism. It provides incomparable romantic and completely unique venue for family holidays, friendly gatherings, private events and also business meetings.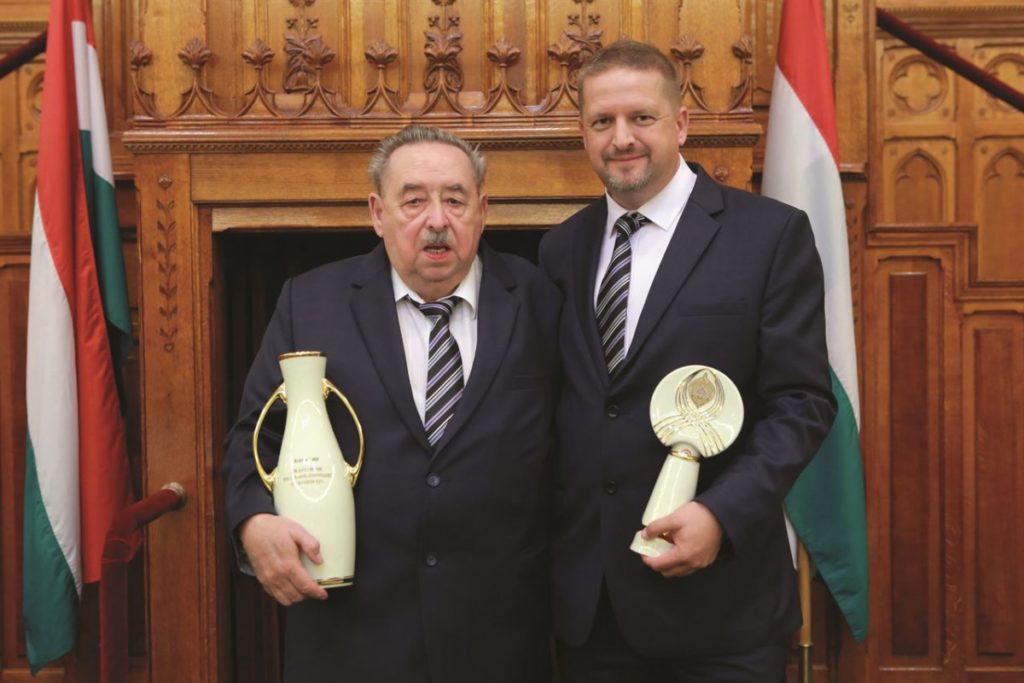 Sausage King of Gyula
The Deka Union Ltd. established by Ferenc Dékány and Attila Dékány having its headquarters in Gyula has been making its sausage products traditionally, from high quality materials by their own recipe for more than a decade. Uncle Feri Dékány, the owner has passed on the secret of sausage making and spicing to the third generation. More than 1000 different types of sausage recipes can be found in Uncle Feri's collection. In recent decades several innovations have been introduced in the taste and form of sausages, whether it is a one metre sausage, a buffalo one or grill products with different tastes. There is no new year without new sausage products at Deka Union. They enter the market with novelties every year, now they enter the grill market but they have more surprises. The greatest innovator is the father who last year when receiving the Value and Quality prizes was considering what application he will put forward next.
Semi-detached house in Aranyvölgy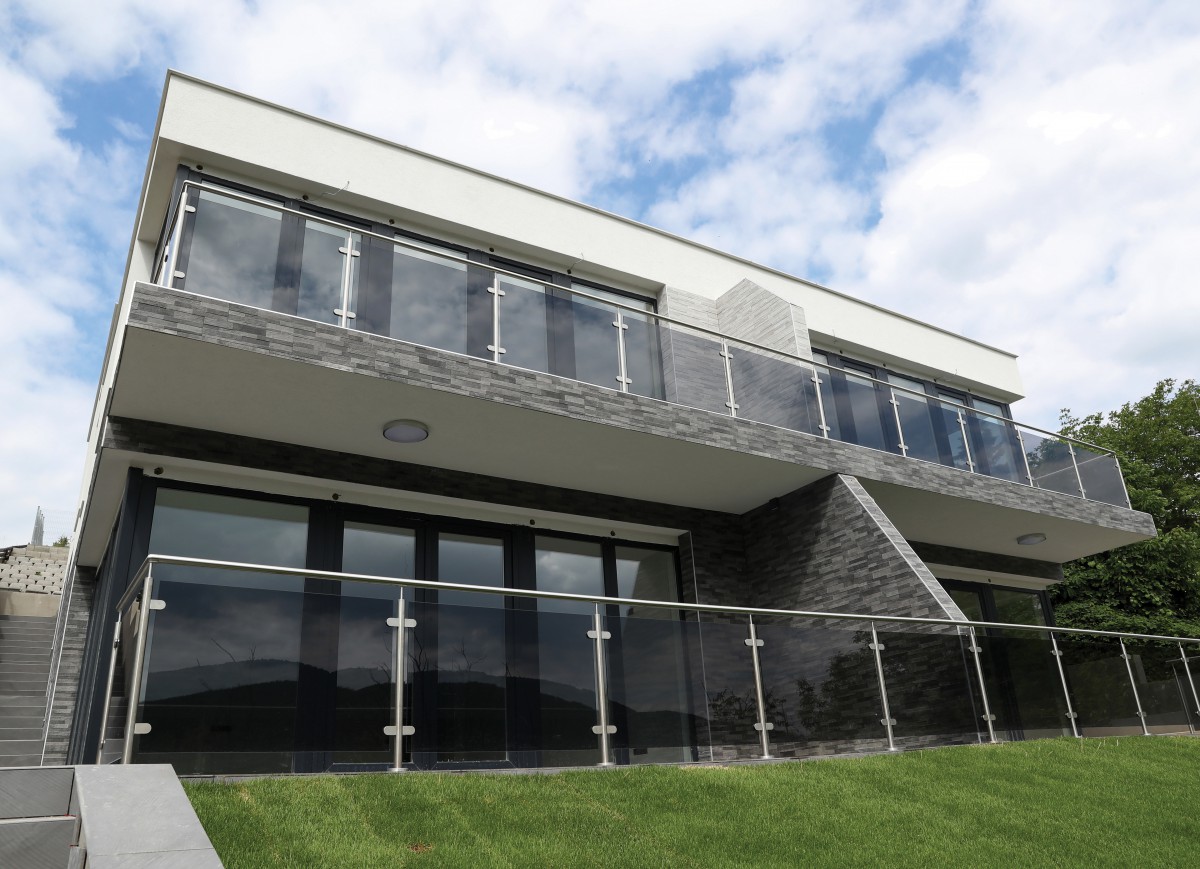 Attila Kotlár spends every minute of his time usefully. It shows his versatility that he was a Legionnaire, became an international bodyguard, worked as a private detective and now his new challenge is building houses. His slogan which accompanies his everyday life is: "Make the world better!" His latest dream is realised in a construction project. He has built a semi-detached house of minimal style on a panoramic site in Bécsi út, Budapest 3rd district. In Aranyvölgy, part of Aranyhegy, on the site of more than 1000 square metres the semi-detached houses form independent structures, with their own garden, separate entrances, private, double, heated garages. The workmanship is extraordinary everywhere, sound and heat insulation, the Japanese heating system with heat-pumps, the high quality facings or the automatic irrigation system. Those who look for minimal style but have maximum requirements, have found their new home.
Fantasy Home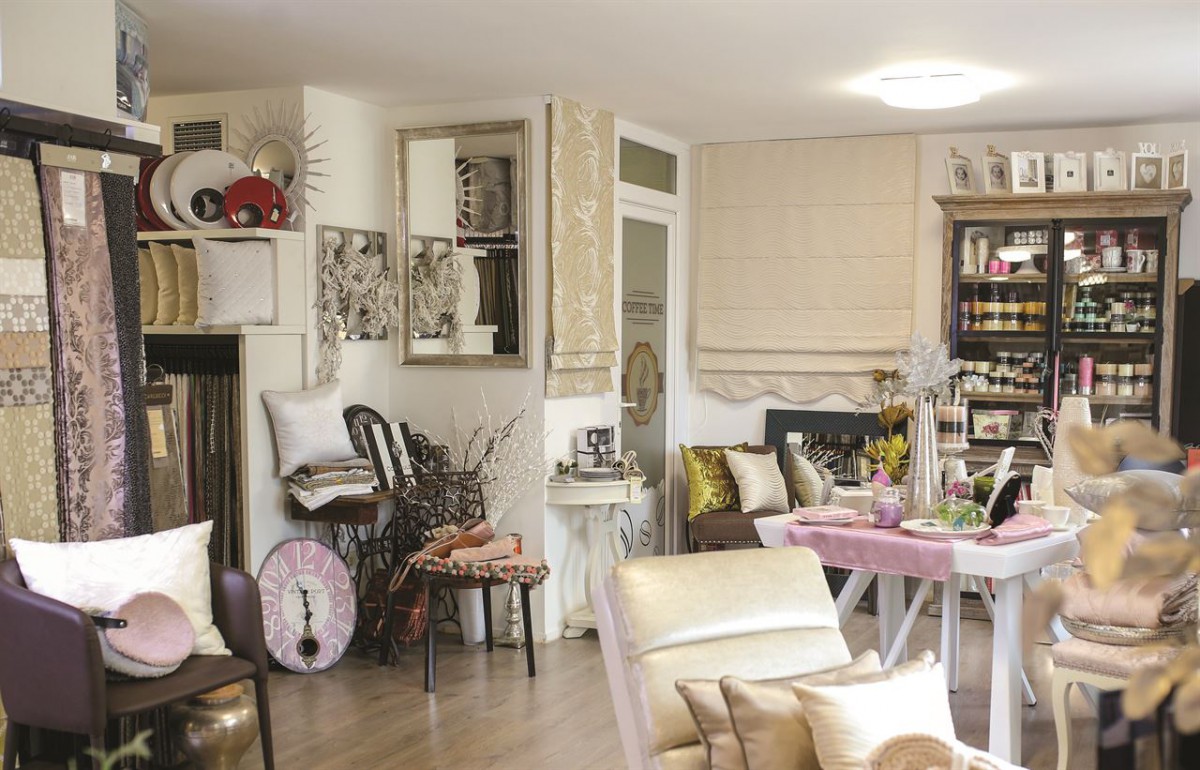 The continuously developing Fantasy Home decoration shop has become one of the market leaders among textile and home decoration shops in Szeged. "When deciding the stock we always take into consideration the current requirements of the customers, thus you can choose from textiles, draperies, curtains, furniture tapestries, Italian furniture, vinyl floor coverings and decorations according to the modern trends to decorate your home. Acting upon the demands of our partners we have established a special service system, in which thanking to our business partners and committed to world famous brands we assist with the decoration of our clients' homes, employing highly qualified sales managers, interior designers and a creative designer team, starting from planning to complete realisation.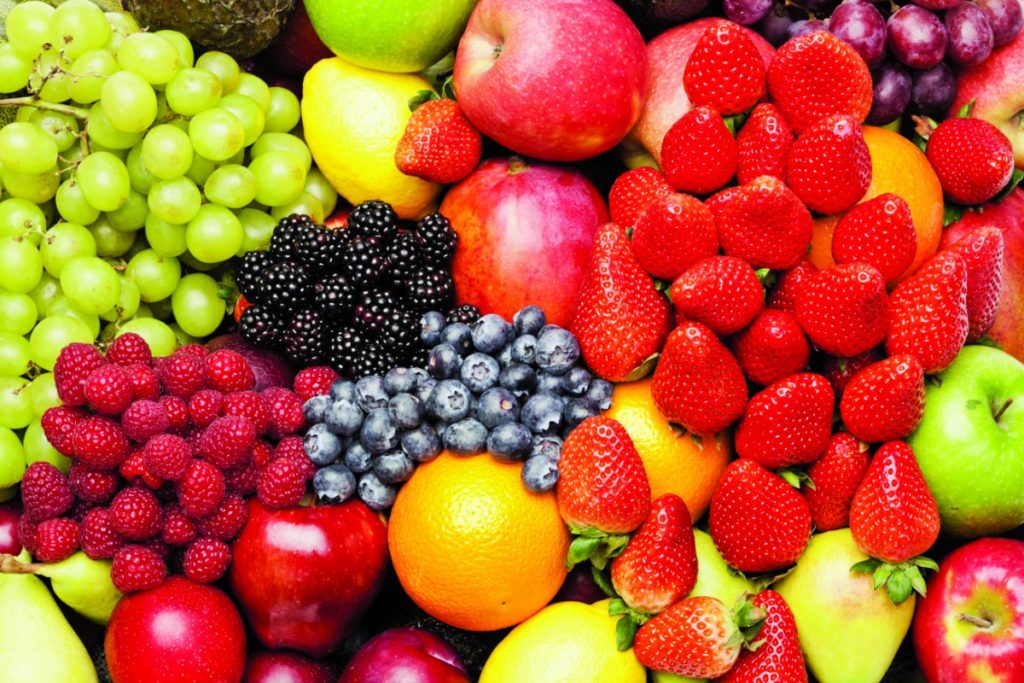 Fruits in the kitchen
Summer has come and it's worth adding fruits ripened by the sun to our diet but before that it's good to know which we like, owing to which characteristics, how their consumption has started and what special products, meals are made from them. It's interesting that while in case of foods the meat of young animals and the immature vegetables are considered delicacies because of their softness and taste, in case of fruits the unripe material is less desirable. The fruits – to get out of the vegetable category – must undergo an important process: ripening. Caused by the impact of hormones the fertilised flower transforms into fruit at the beginning by cell division, then by cell elongation. We listed the most popular fruits, how they ripen, how it's worth eating them or use them in the kitchen.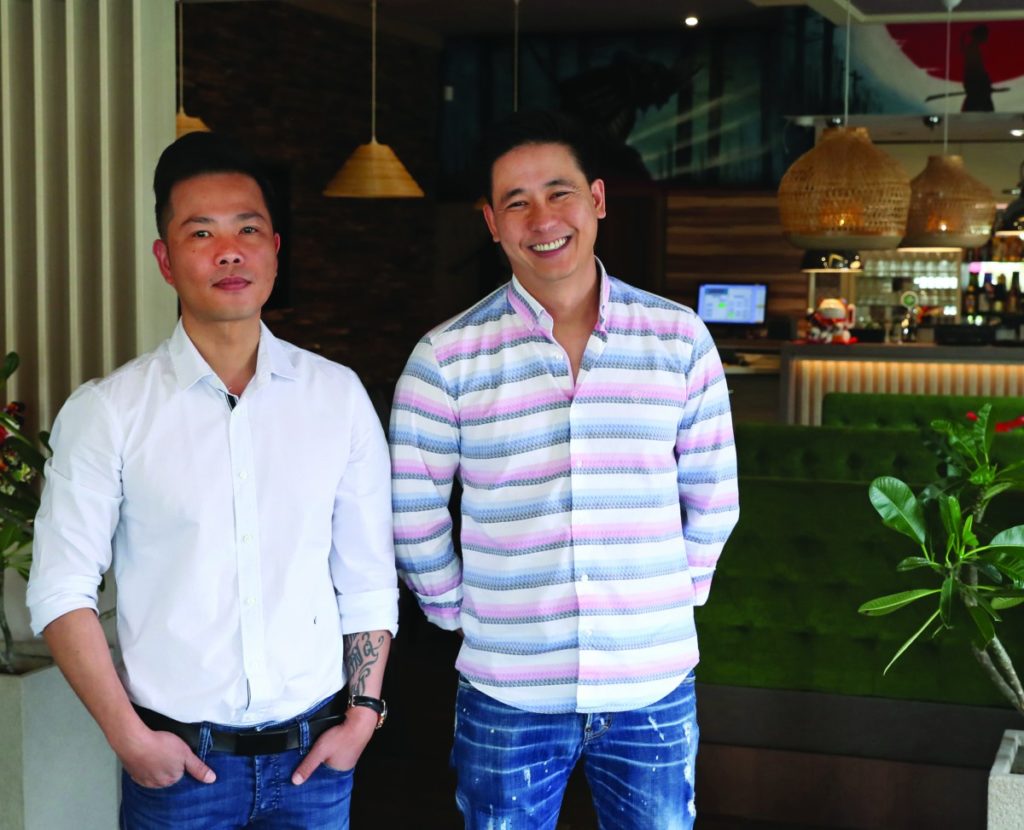 Samurai Brothers
Lee and Hiep (by his nickname Hipi) were 13 and 14 when they moved to Hungary with their parents. The brothers started to make business in 2003. They had a shop first in the AsiaCenter and at KÖKI Terminal. Today they can boast about several shops and in addition to trade they do their utmost in catering, too. At the beginning of last year they bought Restaurant No. 80 in Csömöri street No. 80 of Budapest 16th district. They have reconstructed it and by the name Samurai Restaurant popularise the Asian cuisine serving Vietnamese and Japanese food. It is the attribute of their philosophy to work hard and passionately. They invited highly qualified Vietnamese and Japanese chefs who make the traditional specialties from original materials. Heartened by the success and the positive feedback, their second step in business will be the opening of a Samurai Restaurant in Downtown.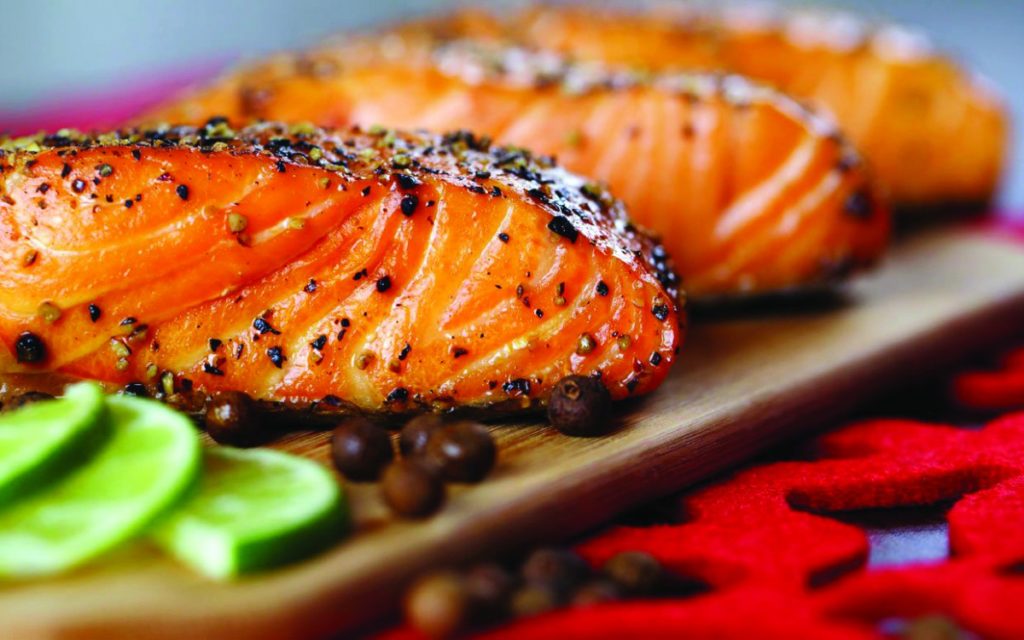 Light garden party
After all summer has come and the family is glad to sit at the grill to have lunch or a light dinner. Naturally, it is always an important question how a menu should look like, as we have the stereotype even today that there are meat, heavy dishes and very simple side dishes at a grill party. I don't want to say by this that we have to banish meat dishes, as either a rosé duck breast or a medium steak can be a real culinary miracle, when they crown the meal with their character, texture and juiciness as a real orgy of taste. Fortunately it is easy to buy all kinds of fishes in Hungary, so it is worth experimenting with them and seafood. Salads with exotic fruits can be excellent supplements to them.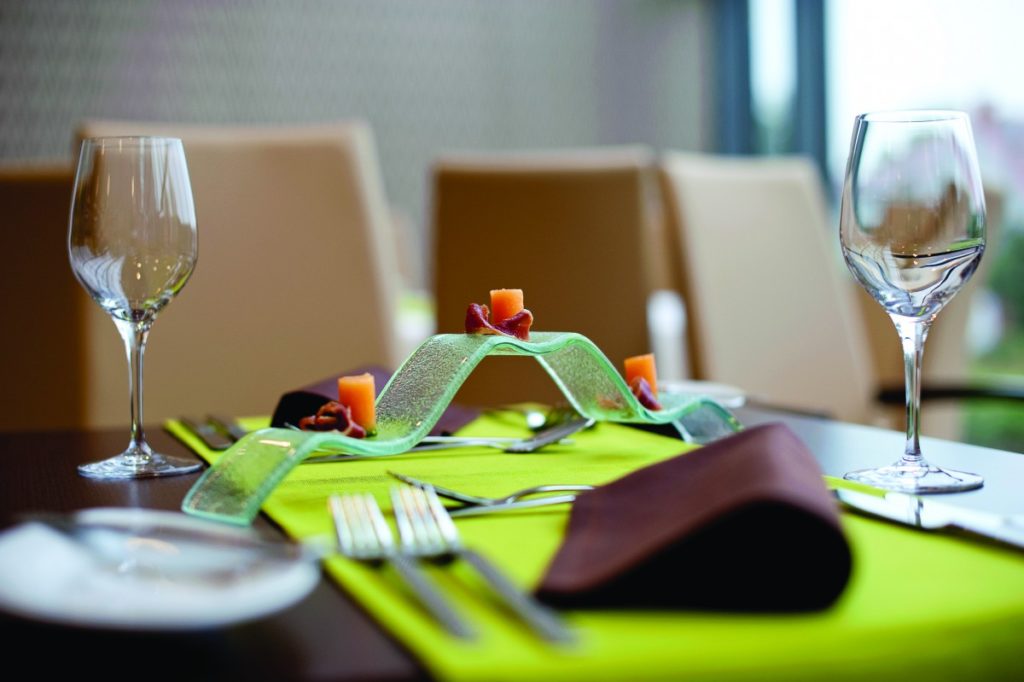 Hotel Abacus
The Abacus Business & Wellness Hotel**** Superior is located 25 km from Budapest, in Herceghalom. The hotel's inspiring atmosphere, innovative environment and uncompromising gastronomical philosophy makes it the ideal place for family vacations, wellness weekends, conferences, business meetings and even weddings. The chef, Ferenc Toth, whose resume boasts with extensive foreign experience, uses simple, local and seasonal ingredients from Zsambek's basin in his dishes. The majority of the spices he uses are grown in the kitchen's own garden. Their dishes draw on both international sensibilities as well as the traditional Hungarian sense of taste; all while using modern culinary technology. The combination of gastronomical pleasures with a peaceful, familiar atmosphere and modern environment translate into more than half the guests being regulars. Their success was further confirmed when Abacus Business & Wellness Hotel won the title of Best Rural Business and Conference Hotel in Hungary.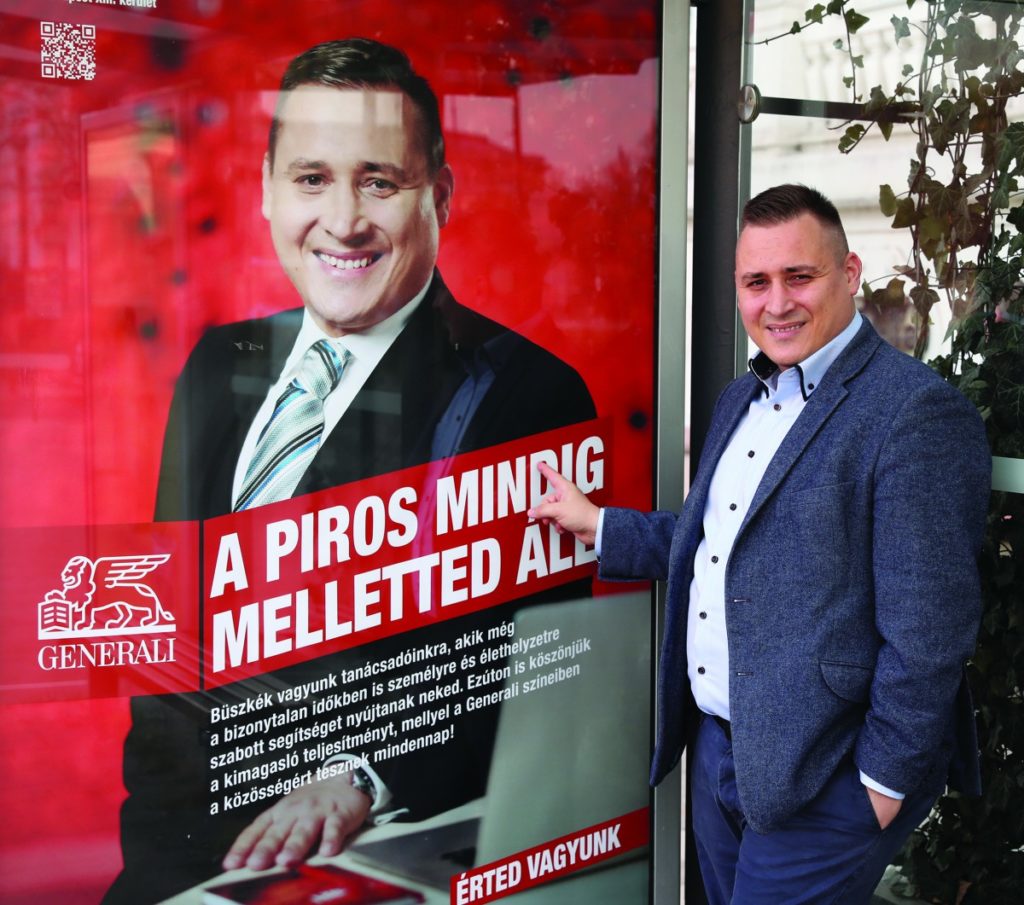 In TOP 10
Our magazine's frequent guest is Csaba Szekeres, top insurance consultant, the spokesman of lifelong partnership, master of regular and exemplary contacts. A man who – at the age of nearly 33 – reached the top of his profession by a recognition: he was elected to be one of the ten best insurance agents of the world. It is a great success, as Generali is one of the largest insurance companies of the world which employs more than one hundred fifty thousand insurance agents. "This is why it is a high recognition and I am very proud to become one of the ten best ones based on my performance. It is mostly thanking to the clients, I could succeed with their partnership, as I concluded nearly a thousand new insurance contracts in a year." – emphasized Csaba Szekeres in the interview who revealed that he would be the invited guest representing Hungary at Generali season closing event in its Italian headquarters in December in Venice.
Car industry image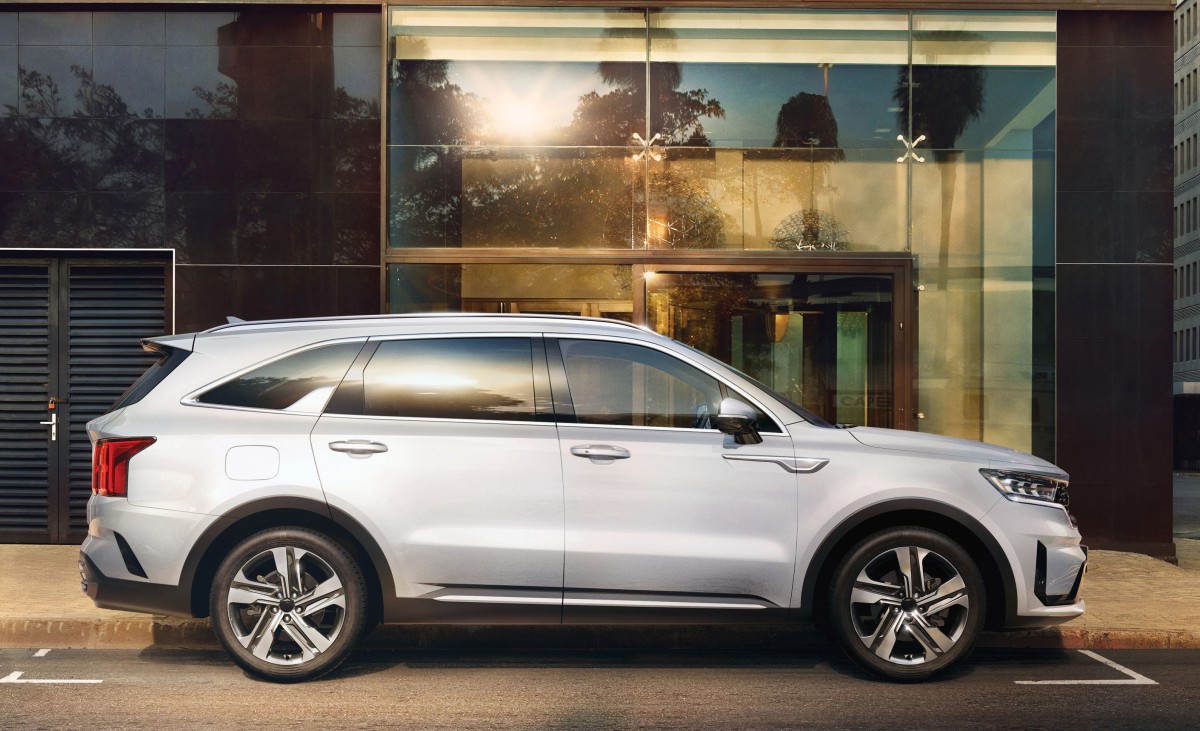 The test cars of our summer issue are the exact reflections of the present car industry trends: all the cars have hybrid driving system and the form of SUV. The Crosstar, the magically transformed Honda Jazz into a SUV, may overwhelm the customers with its spacy and homey one-cabin structure of Japanese style. The Koreans' combination of traditional and electric engines results in a low fuel consumption of a car nearly five meter long. It can be seen mainly in the interior of Sorento that this brand strives to join the premium league. The novelty of Ford Kuga introduced last year is the hybrid system which could be called "starving artist" dressed in SUV form. It's good to know that this category can boast about the largest back legroom and trunk of this category. DS is a French premium brand, its designers paying attention to everything, created a well-designed interior and used good materials everywhere. Their sporty top model is naturally a rechargeable hybrid.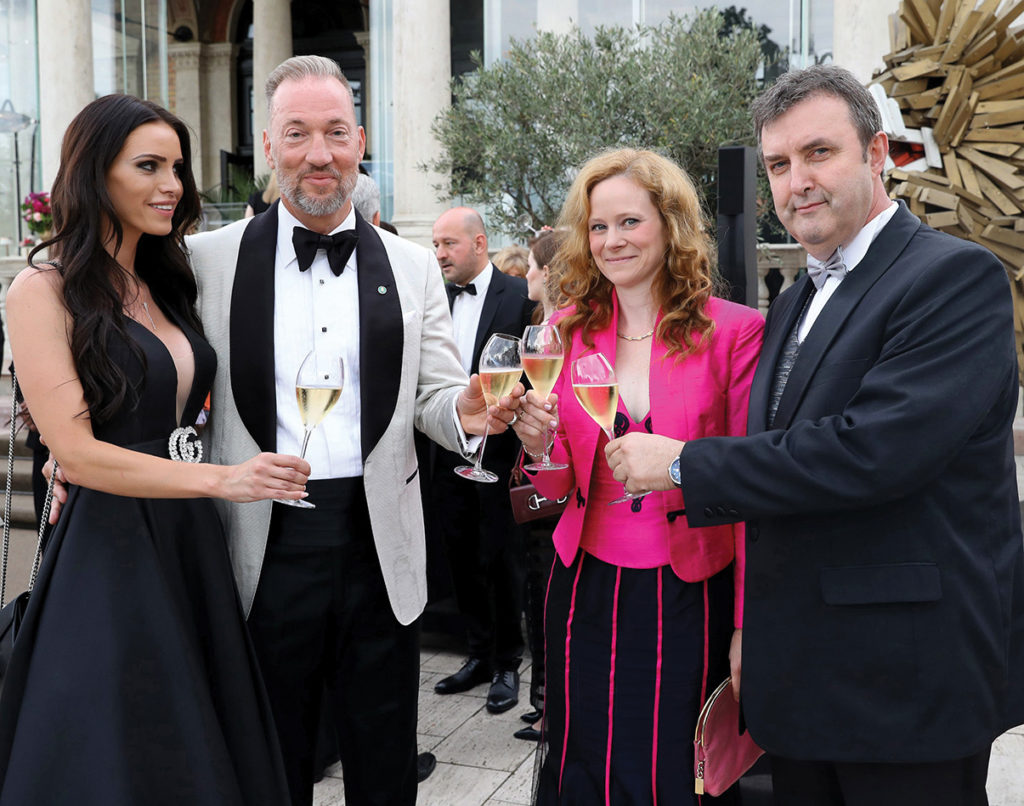 Social life
Through our social events column, we want our readers to gain insight into various, in our opinion high level and exclusive events, parties, inaugurations, film, theatre premieres and fashion shows, exhibitions, concerts, sports events, etc. The list is endless but the various events have something in common: the high quality, high standard and style. Our aim is to inform you about interesting activities and programmes in each issue of our magazine. In our summer issue we were the guests of the 7th Economic Ball organized by DWC where Dr. Arne Gobert invited us, took part at a birthday party which was a coronavirus farewell party and attended the Riserva Polo Cup in the La Estancia Polo Club in Etyek.
Ten years of Kemenes patisserie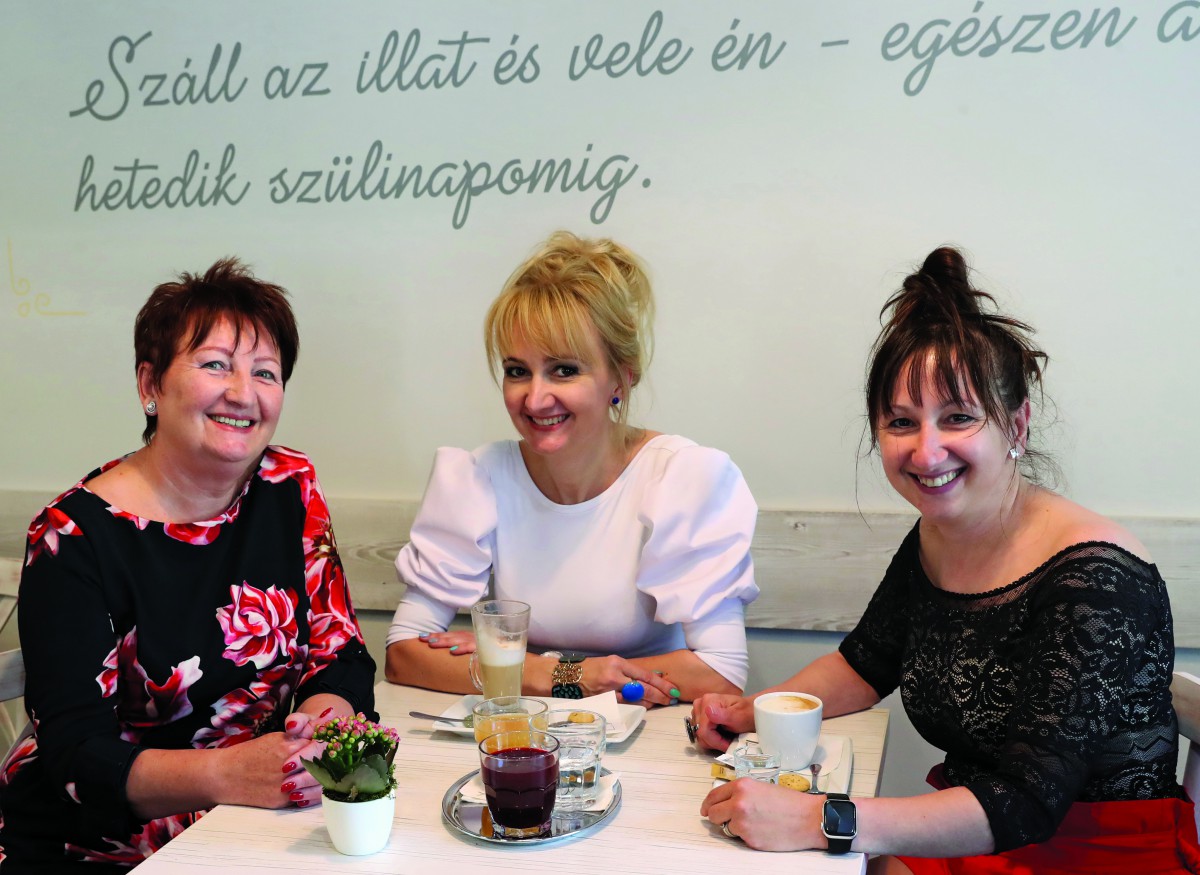 It's a brand which has become renowned on the market of patisseries. It's a good example of value considering not only the tastes, the simplicity and perfectness of the materials used but also the interior of the patisserie which created a new style. The Kemenes patisserie started to function in the vicinity of Budapest, in Biatorbágy. During the first years it has become well-known as the supplier of Lipóti bakery. The demand for the high quality products not containing any artificial supplements, having traditional flavour has increased rapidly. The owners of the family enterprise (Edith Kemenes-Barna and daughters Tímea and Noémi) continued the development and growth by opening more shops. The Kemenes patisseries send the message that it's a joy to enter but recommended to return with their clean form, new style, creative solutions, the kindness of the staff and naturally with excellent offer.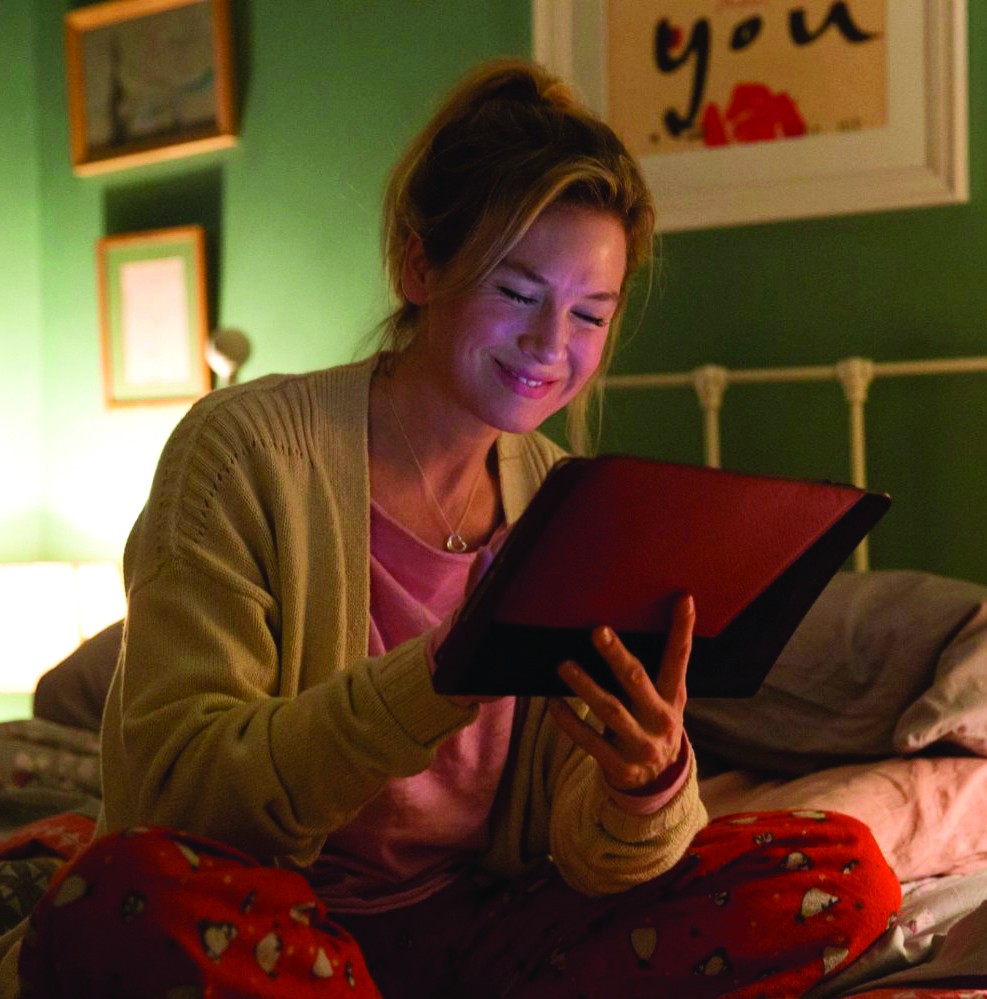 Renée Zellweger
Impish smile, marvelling look, amazing modesty characterises the actress from Texas. She turned to film-making after her literature studies. The unbelievable popularity of "Bridget Jones's Diary has made her the queen of singles. Bridget addicted to calories and love has become her movie Alter Ego for many years. She continued the adventures of the London single during three movies. As Roxie Hart of the musical "Chicago" recalling the golden age of Hollywood she dazzled the spectators also with her knowledge of dancing and singing. The directors required her humour and sensitivity in romantic comedies, historical costume films and dramas of private lives. She deserved her first Academy Award for Best Supporting Actress in "Cold Mountain", a movie about the American civil war. She received the second one for Best Actress playing the role of Judy Garland in a biographical movie "Judy" which introduces the tragic life and suffering of Miss Show Business.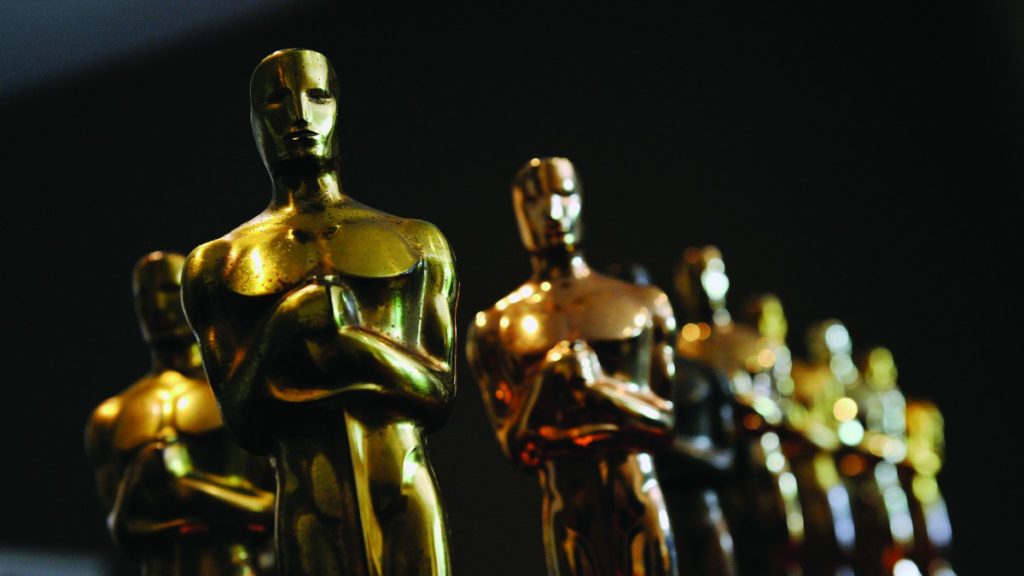 Nomad women's victory at 93rd Academy Award ceremony
The art deco style halls of Union Station, the recently renewed railway station of Los Angeles were the venues of the ceremony and broadcast where the nominees and their guests were seated. In addition to the Union Station, the Dolby Theatre, London, Sydney, Berlin and Paris also joined the gala which was held almost traditionally without host, with famous masters of ceremonies. 2021 will be remembered by the history of Oscars as the year of nomads and women: The best motion picture became "Nomadland", Chloé Zhao, born in Beijing received the award for best director being the first non-white woman, and the female star, Frances McDormand was awarded the best actress in a leading role. The 83-year old Anthony Hopkins played the character of an old man with dementia spellbindingly, well deserving the 2nd Academy Award of his carrier.