James Bond long ago and today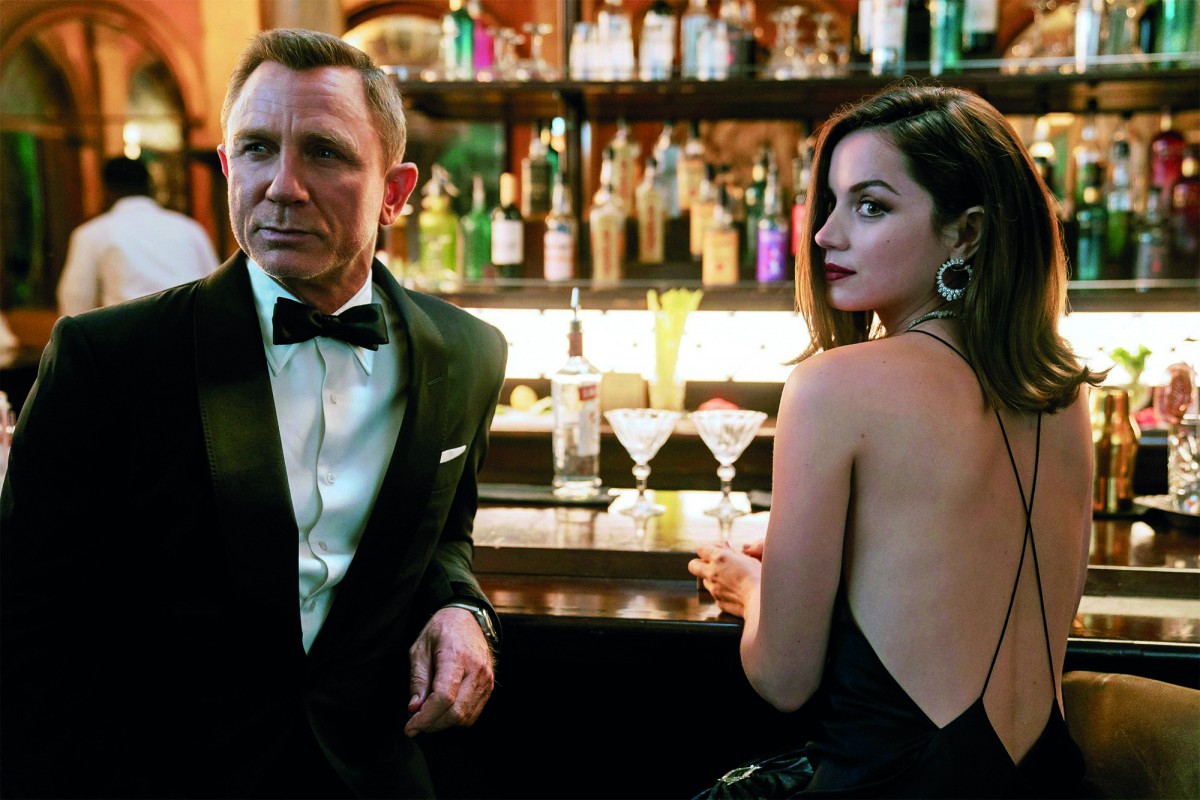 The character of James Bond, alias Agent 007, the most famous British spy was created by Ian Fleming in 1953. The premiere of the first movie, "Dr. No" took place in 1962. Sean Connery embodied the role of the first Bond. His virtue was his macho masculinity, that of Roger Moore was his excellent manner and sophisticated humour, many people appreciated Timothy Dalton's vulnerability, Pierce Brosnan was irresistible because of his elegance. Daniel Craig, the last "warrior" of the James Bond movies captivates us by his stern, cool, unsmiling "charm". Nowadays the permanently drinking, women-hunting, shamelessly killing agent seems out-of-fashion and sexist. In the 25th movie of the Bond series, in "No time to die" he returns for the last adventure. This time he is a warm-hearted, lovable character. Craig has never been such a likeable and attractive human being in James Bond's role.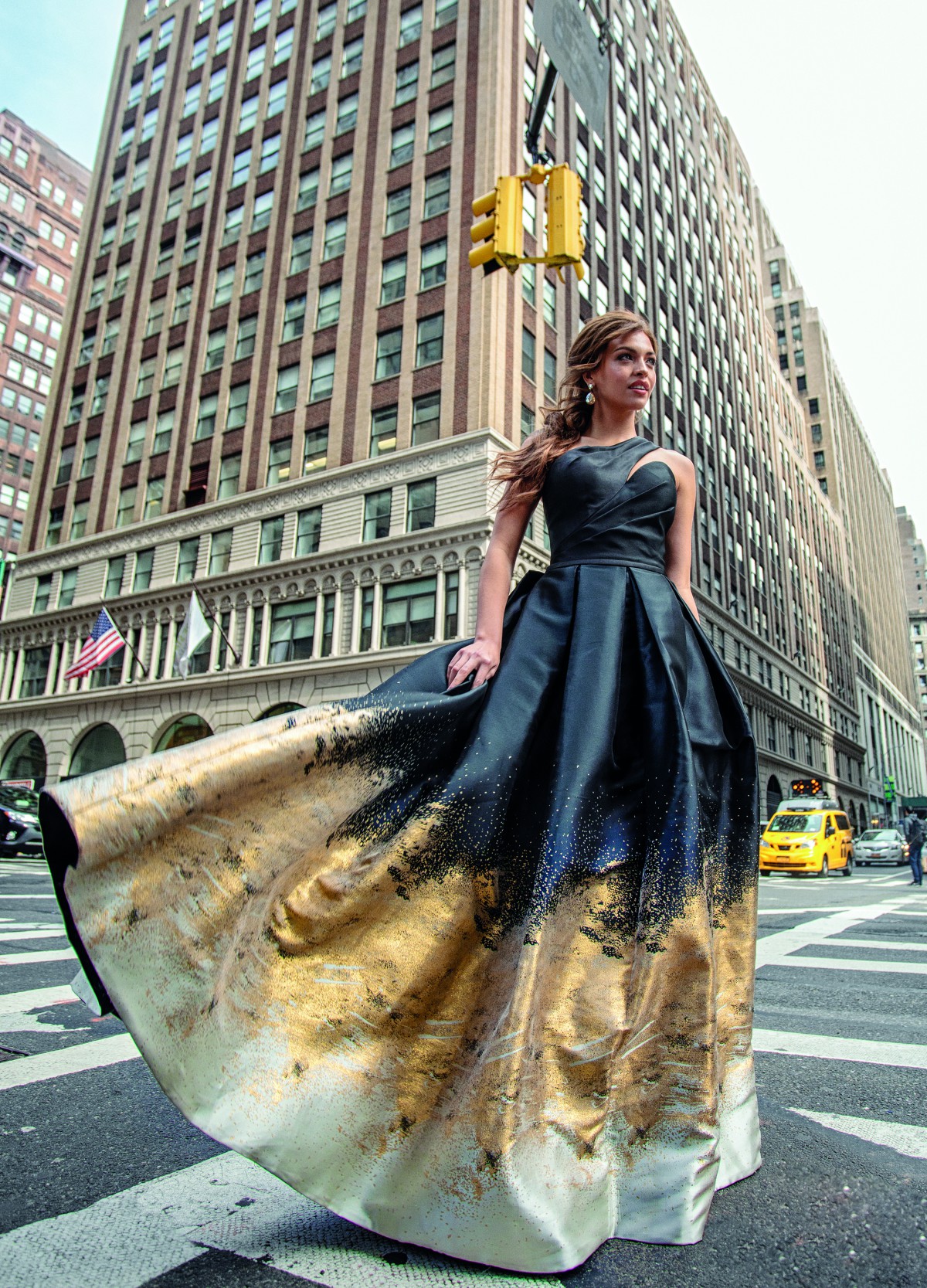 Secret Show Room
"In my childhood I had a dream to be present in the fashion industry, too and my dream came true. All my life I did my best to realise what I wanted, it means I accomplished my dreams." – we learnt from Dr. Elena Galkina who did her doctorate in social psychology. "I have been dealing with fashion for more than twenty years and brought two world-famous companies to Europe and Hungary. One of them focuses on evening dresses, starting from cocktail ones to full dresses. It is Terani Couture which has won the best design prize a few times during its 30-year existence. The Style Avenue jewellery is fancy, unique and decorative in addition to its elegance. They can be worn both at everyday and elegant events, can be combined and fully suitable to add to the style of the mentioned Terani. You can have an insight into this anthem of fashion in our Secret Show Room fashion gallery in Budapest."
Varró design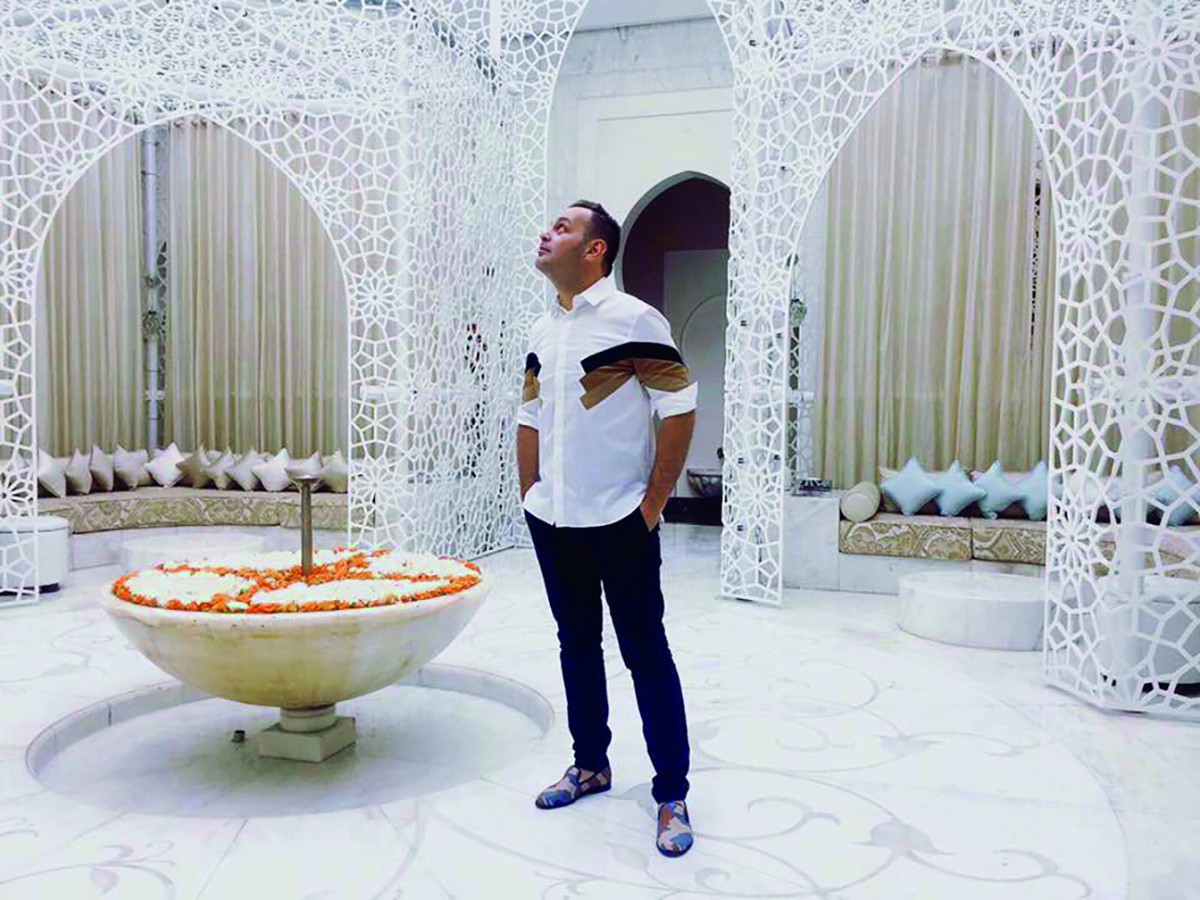 Zoltán Varró's name is widely known in the hotel industry: the Hungarian designer is acknowledged as one of the best designers of the world. He was nominated for the New York Gold Key Award seven times which is the highest recognition of hotel design and he received it a few times. Certain events have always returned to his life, and as he says it: nothing ever happens with him by chance. The designer's motto is: "The most important is to create the perfect atmosphere, as everybody feels good in different environment. Everyone deserves some luxury." He said in our interview how he had become a designer and talked about his ongoing big project, the reconstruction of Nuvole Garden Hotel next to Lake Como. He designed another unique textile collection for it produced by JAB Anstoetz. We have learnt from him how he relaxes, what plans he has for distant future and also how he will spend the holidays.
Karolina's style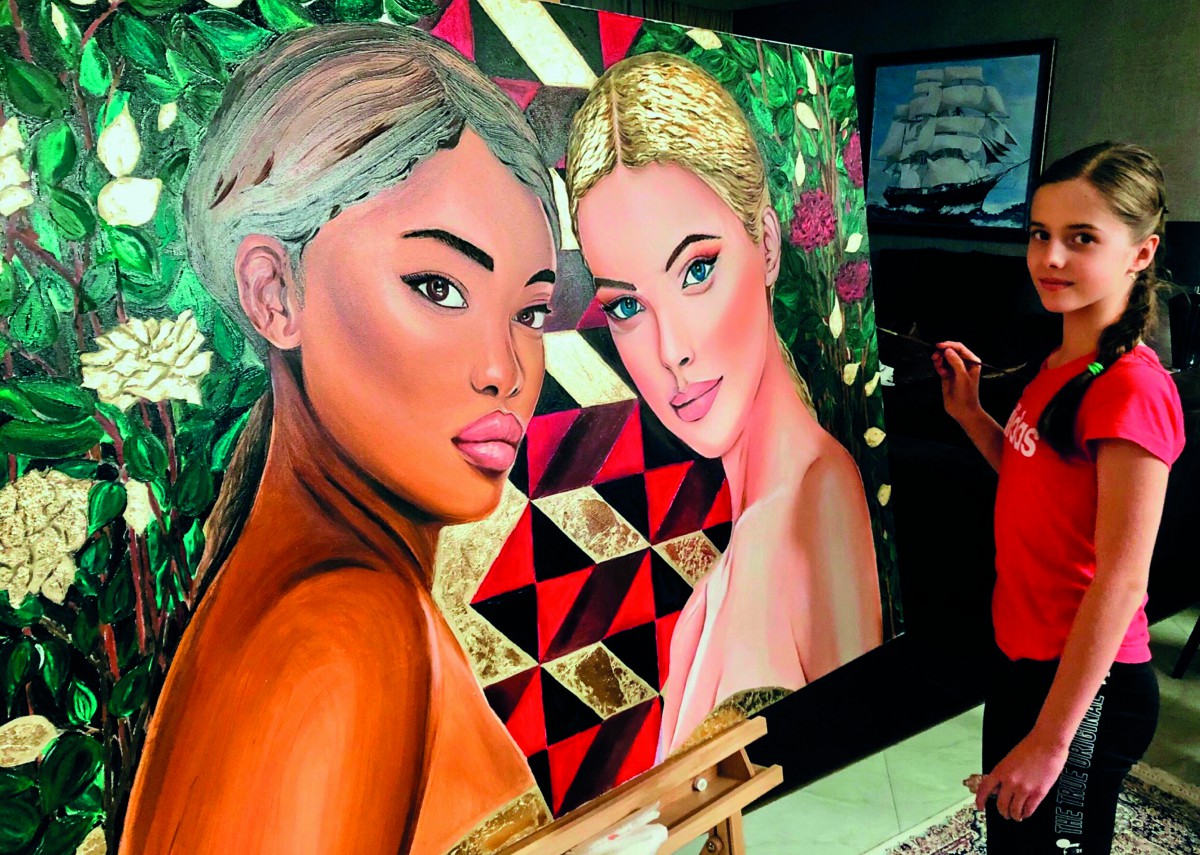 Talent always paves its way. It is rare that exceptional knowledge develops at a young age. There were and are geniuses in several parts of the world. Wolfgang Amadeus Mozart composed already at the age of six, Pablo Picasso seriously dealt with painting when he was nine, Polgár sisters, the chess players won international competitions when they were twelve. Karolina Sávolt has appeared on the "palette" of Hungarian painting and is becoming more and more well-known In spite of her age of eleven years she creates outstanding, long-lasting pieces of art. Karolina is a 21th century child who was born in 2010 but her painting and style are decisive even now, as the characteristics of her own approach appeared at an early age. Her art combines the abstract and avant-garde style, the romanticism of the 16th century and the realism, thus her paintings become original, unique pieces of art.
Alpine slowness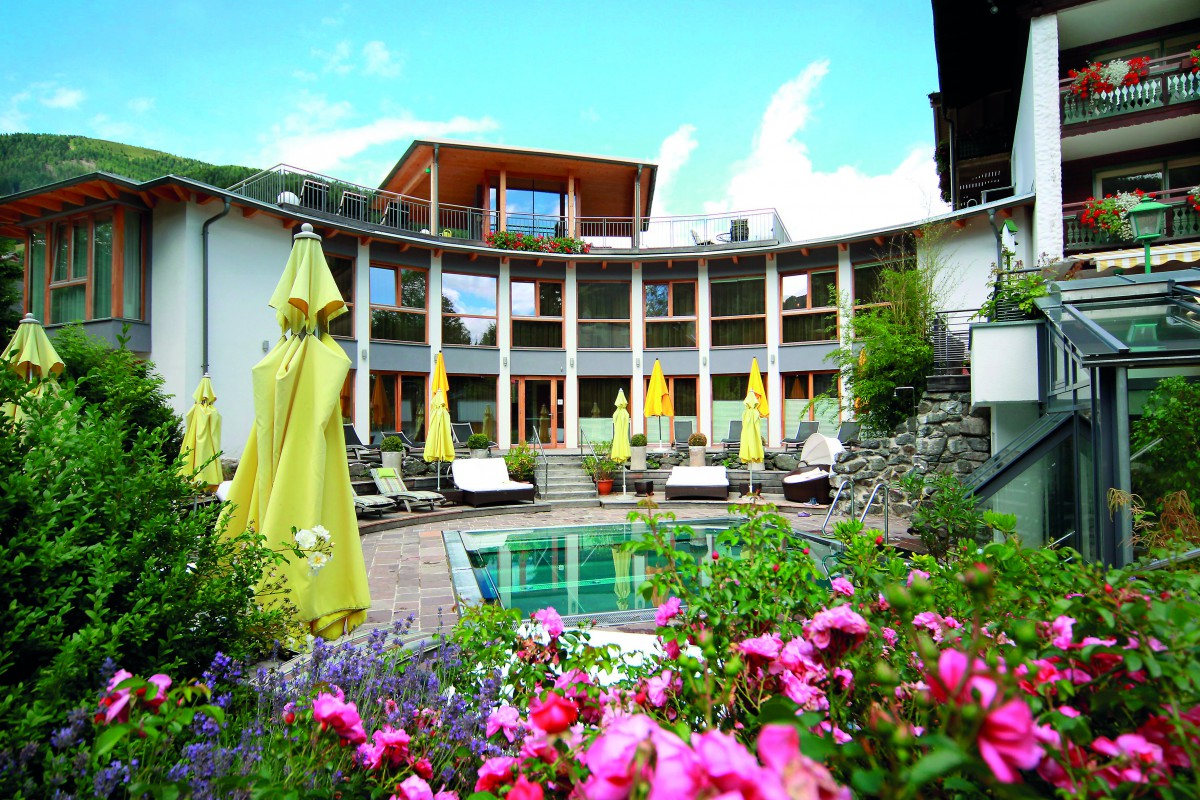 Bad Kleinkirchheim is a resort paradise in summer and winter, one of the most important thermal resorts of Carinthia thanking to its curing thermal baths and the biggest ski centre of the province. Bad Kleinkirchheim, the home of wellness in the Alps has several four-star wellness hotels, one of them is the Eschenhof Hotel with 43 rooms managed by the Ortner family. Their philosophy is the love and preservation of their homeland's treasures. The hotel's programme contains wide-range offers to discover the nature's riches and the full physical and mental relaxation and recovery. It provides for its guests a completely new life quality in nature, in harmony with it. "It's rare to experience such an effective and long-lasting relaxation given by the richness of nature. It can be hiking, cycling, walking on snowshoes or skiing, we have to take time for ourselves."- emphasized Mr. Ortner.
The best paid athlete of history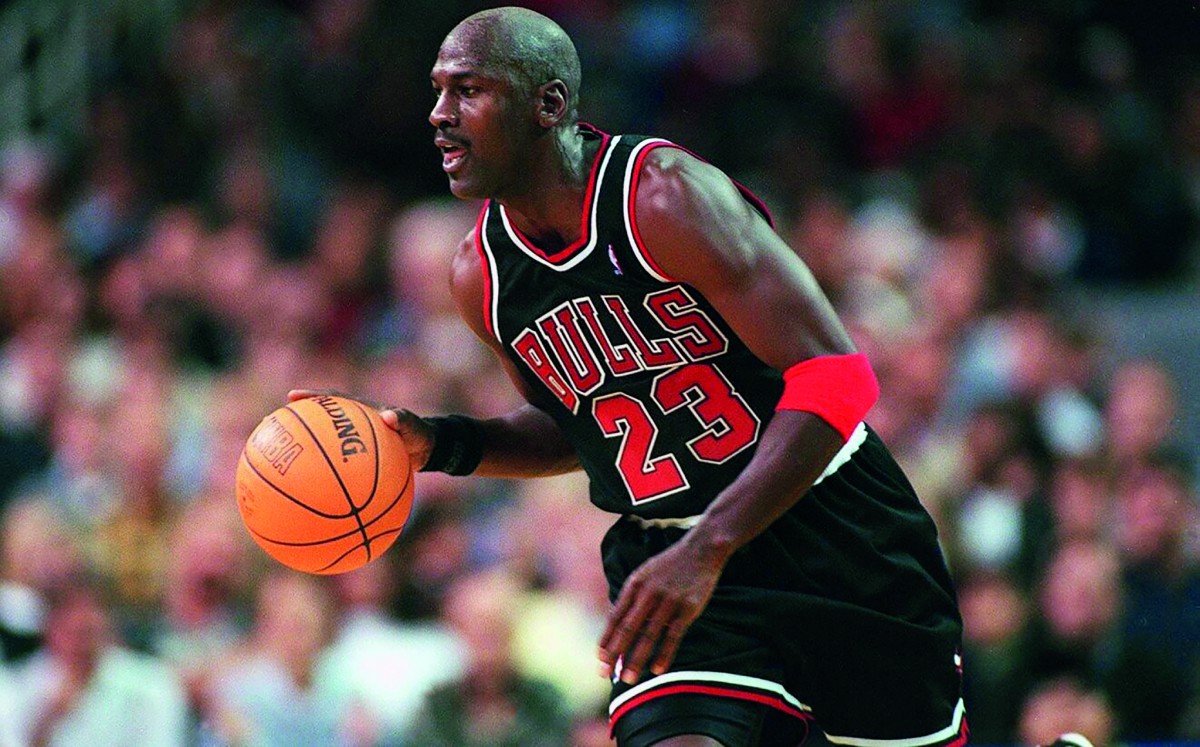 The American basketball legend, Michael Jordan became the best paid athlete of history according to Sportrico which edited the eternal ranking list of the athletes having the highest income of all times. After the ex NBA star with 2, 62 billion dollars three golf players, his compatriots are on the list counting all the income sources: Tiger Woods (2, 1 billion dollars), Arnold Palmer (1, 5 billion) and Jack Nicklaus (1, 38 billion). The greatest football giants of the recent years, Lionel Messi and Cristiano Ronaldo are also on the list of the first ten. Ronaldo, the five time Portuguese Golden Ball winner playing in Manchester United is the fifth (1,24 billion), Messi, the sixth time Golden Ball winner, the Argentinian genius playing in Paris Saint-Germain since this summer after Barcelona is the eighth (1, 14 billion) on the richest athletes' shortlist.
Design Empire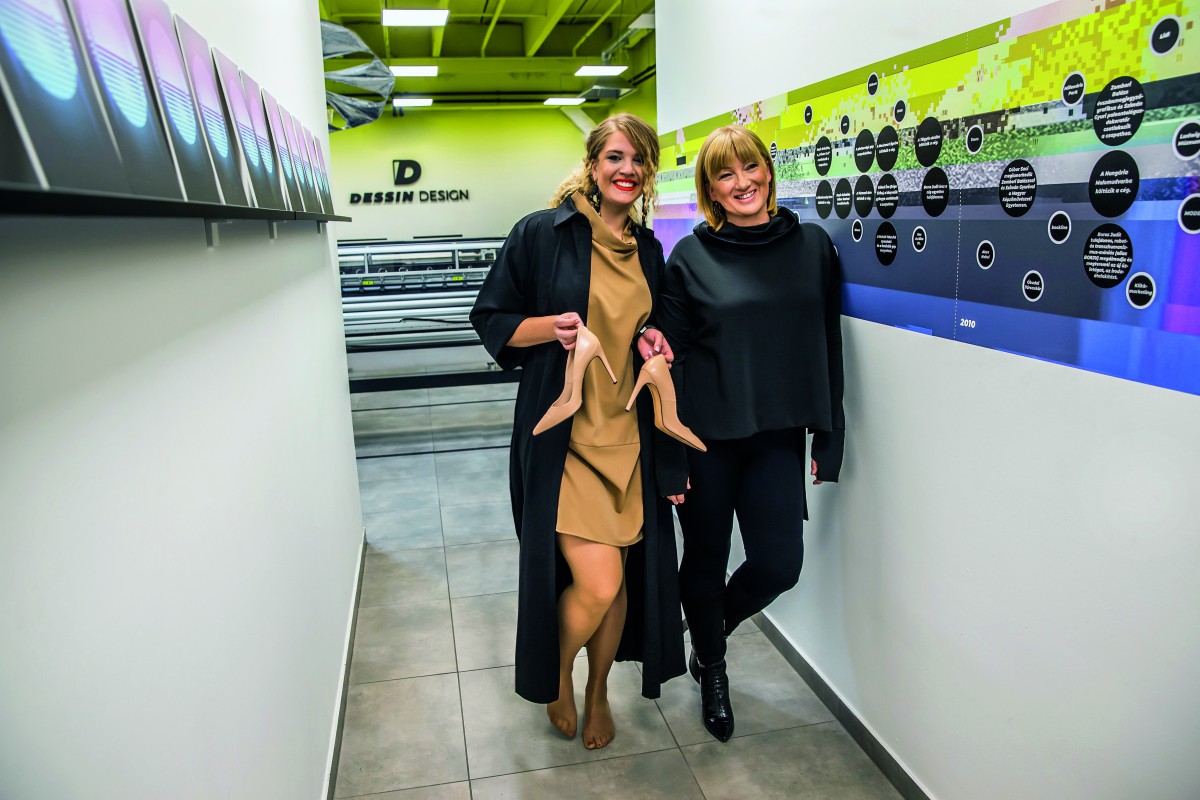 The Dessin Ltd. Co., headed by Judit Boros and Sarolta Gábor plans, changes and makes the spaces lively. Mother and daughter strengthen each other in a family business and reach the maximum result together and in the meantime they continuously develop and have great plans for the future. They build their entrepreneurship together as partners. As a result of the common work, the equal partnership, mother and daughter gain success permanently, they cannot be stopped. The women's strength has been multiplied by Judit and Saci who demonstrate what GIRL POWER, the family entrepreneurship may be capable for, showing good example for a lot of women and families. The top of all this was that in spring 2021 they received the "Office of 2020" prize with their office designed by Sarolta which is a kind of confirmation that design and fine art can be combined.
Successful businesswoman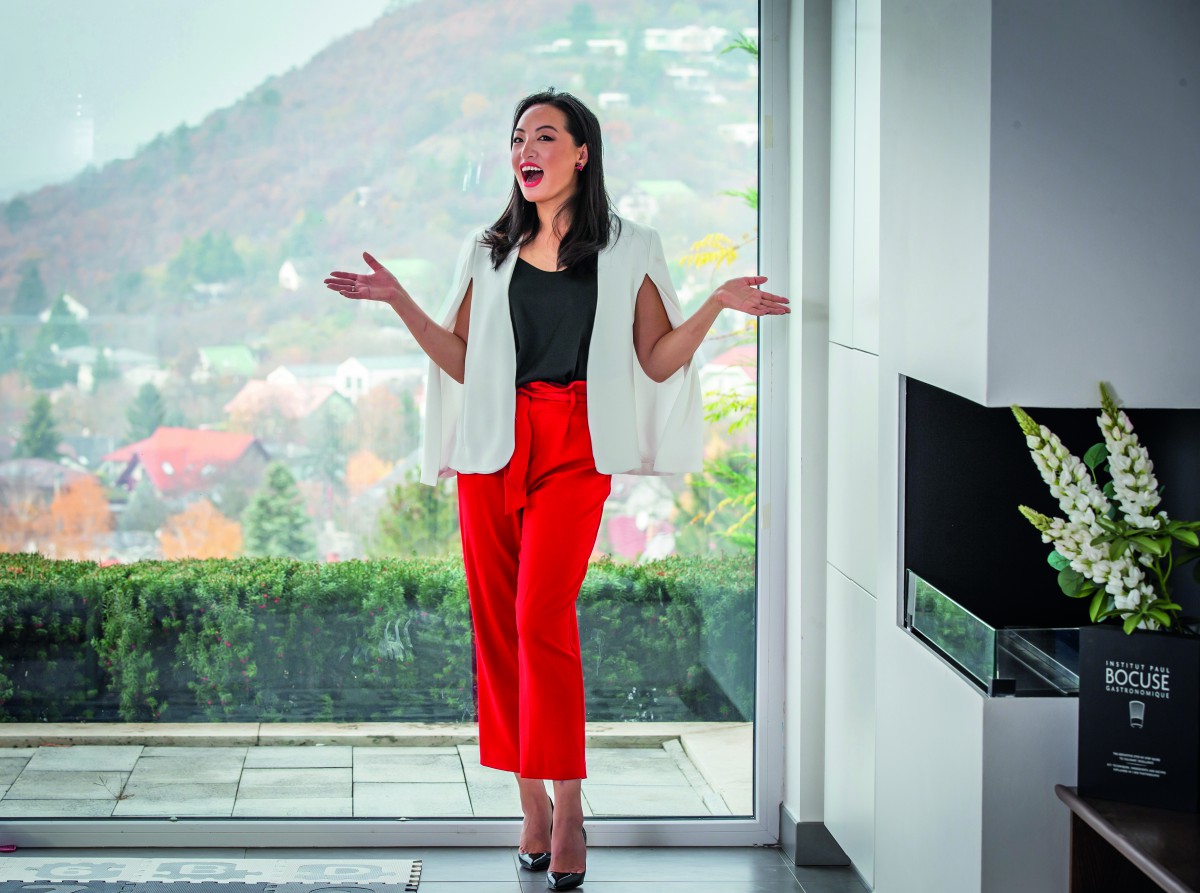 Li Mengyi was born in Beijing, moved to Budapest with her parents when she was nine and got acquainted with the Hungarian language and culture here. At the age of 16 standing on her own feet she moved to England, near Cardiff, attended the secondary grammar school there and later studied architecture. After graduation she returned to China and became independent very soon. Realising that her intercultural knowledge can build bridges for those companies who would like to develop their businesses without knowledge of the language and the market, established a consulting firm in China. The Hungarian National Trading House offered her the position of the Director responsible for China, so she moved back to Hungary. After a year she became the Director responsible for the whole Far East. Mengyi likes to deal with gastronomy very much. She successfully shares gastro videos in cooperation with Street Kitchen, demonstrates the curiosities of Eastern gastronomy.
It's YOUR World – Colourful nights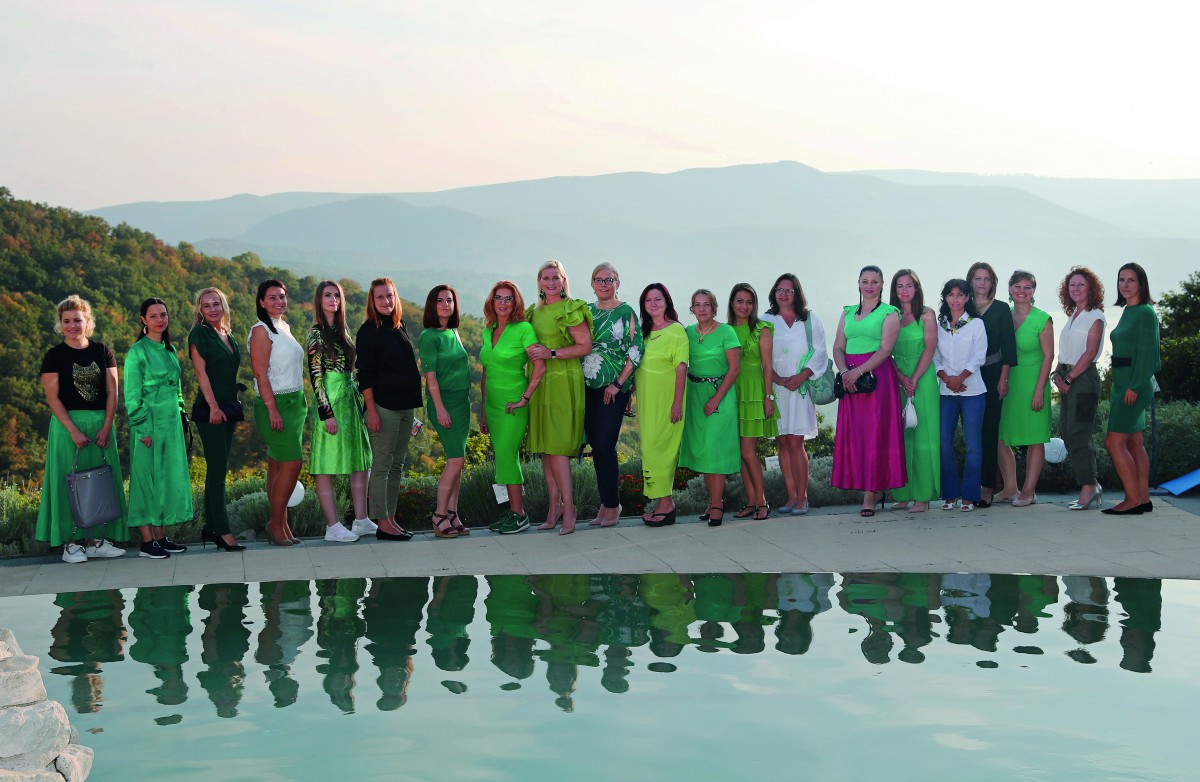 In the last half a year those who are fond of special and exclusive programmes could take part in two thematic colourful nights organised by Judit Molnár, the manager and hostess of It's YOUR World. At the beginning of summer the YELLOW Night was held, in September the visitors could attend the GREEN Night & Days programmes in the Silvanus Hotel in Visegrád. Fashion, make-up and jewellery played an important role during both events. Thanking to our partners we could spend a wonderful night together on both occasions and naturally the gastronomic experience connected to the given colours was not missed either. In addition to the evening programme the participants could also enjoy the hotel's wellness services in Visegrád. Our next colourful programme: WHITE (and GOLD) Night, Budapest, Season opening party, 20th January, 2022. Registration and details: info@itsyourworld.hu
AZALEA, the natural beauty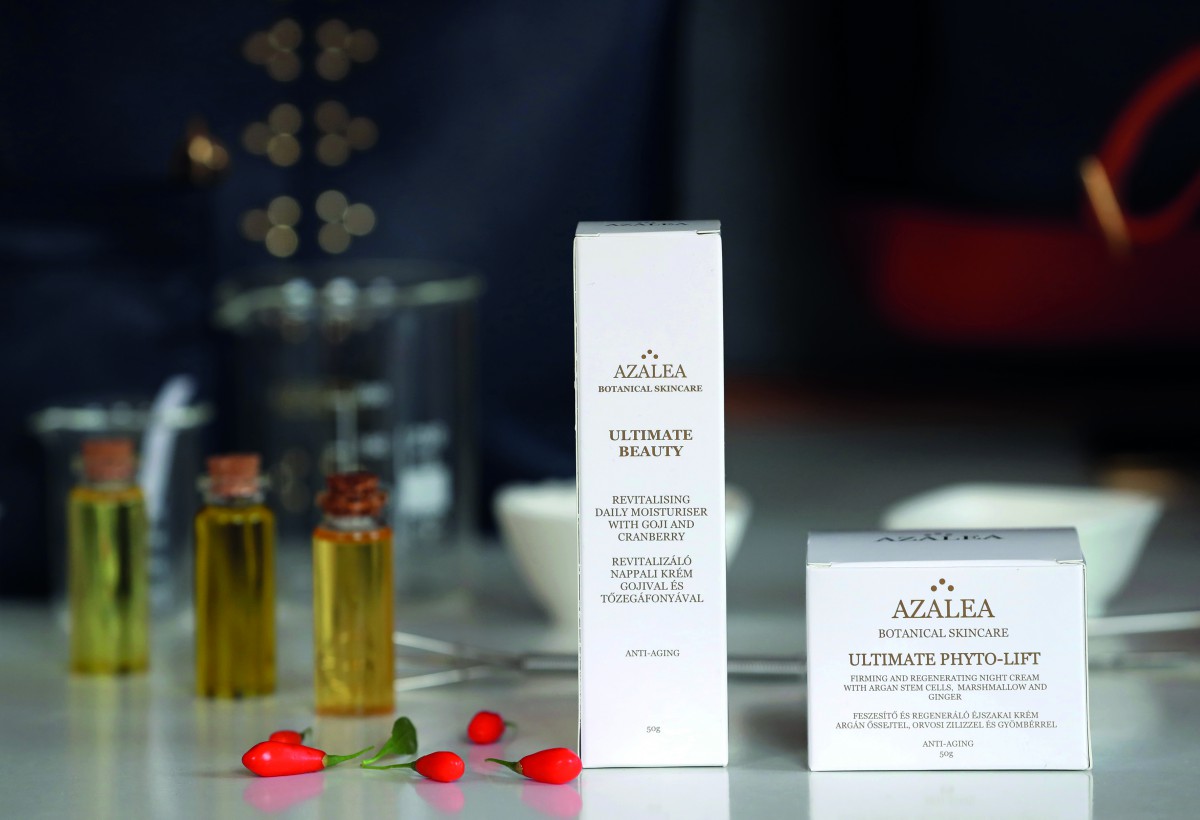 Linda Bombiczová dreamed about the AZALEA brand in the heart of Balaton Uplands. She gave the elegant name after her favourite flower. "Our products are meant for those ladies who stand for natural beauty, show self-confidence and consistently follow their dreams. At present we have two types of products. AZALEA Botanical Skincare is a family of face care developed for the ladies over 35. "Ultimate Beauty" day cream slows down the process of skin aging and slightly exfoliates it. "Ultimate Phyto-Lift"night cream continues the work of the day cream, tightens and regenerates the skin. The greatest value of AZALEA Botanical Skincare is the natural feminity and the gentle care. Our second family of products is the AZALEA leather bag. I named my first collection DEBUT. My bags are made according to my own design by Spanish artisans in Spain.
Michelin Stars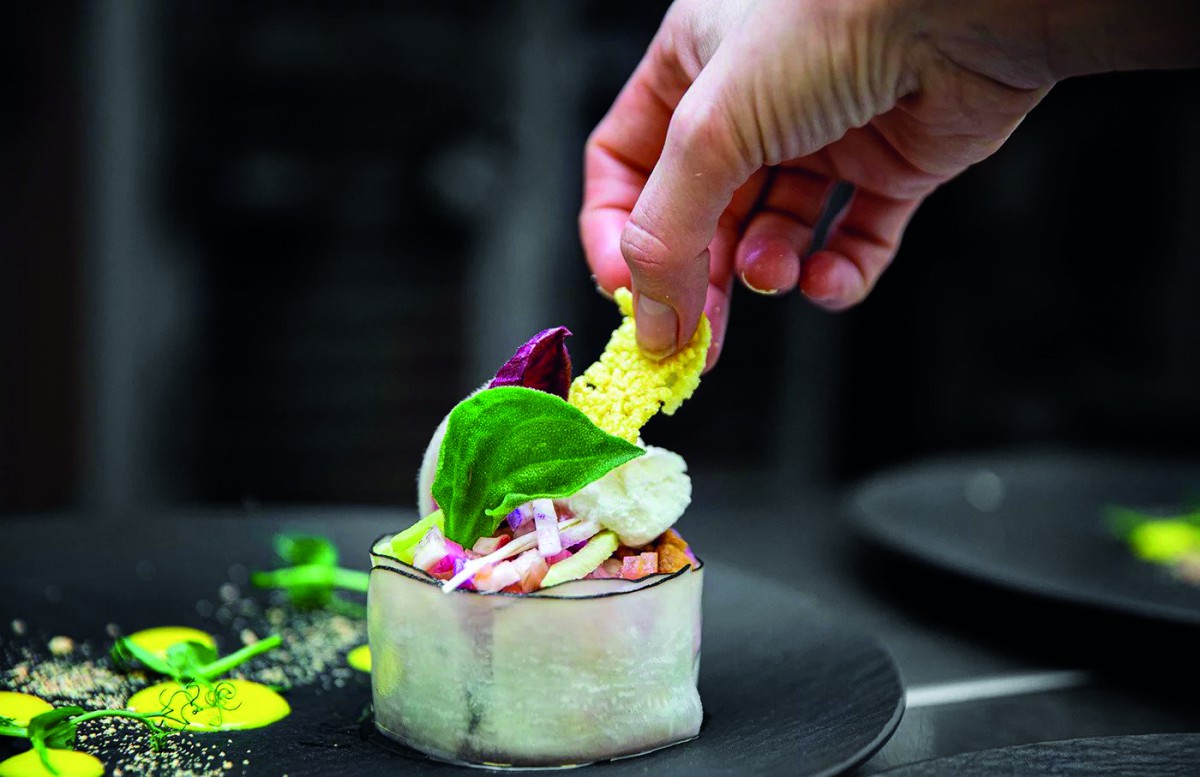 Budapest received two stars, lost two, so the balance is zero but apart from mathematics it's worth examining the results from the aspect of time, what the new classifications mean for Hungarian gastronomy. On the one hand it may mean measurable quality, on the other hand the recognition of gastronomic renewal. Furthermore, it's a question when the Onyx Restaurant has lost its star, how the other closed restaurants could remain on the list of the recommended ones or those with stars. How did Michelin Guide test them? The other important question is why there are no Hungarian restaurants in the Bib Gourmand category awarded to simple places having good value for money. Any country can have high-level gastronomic culture if people eat good food at home, can get good food at reasonable price in simple restaurants and local frequenters visit them.
Cakumpakk Bistro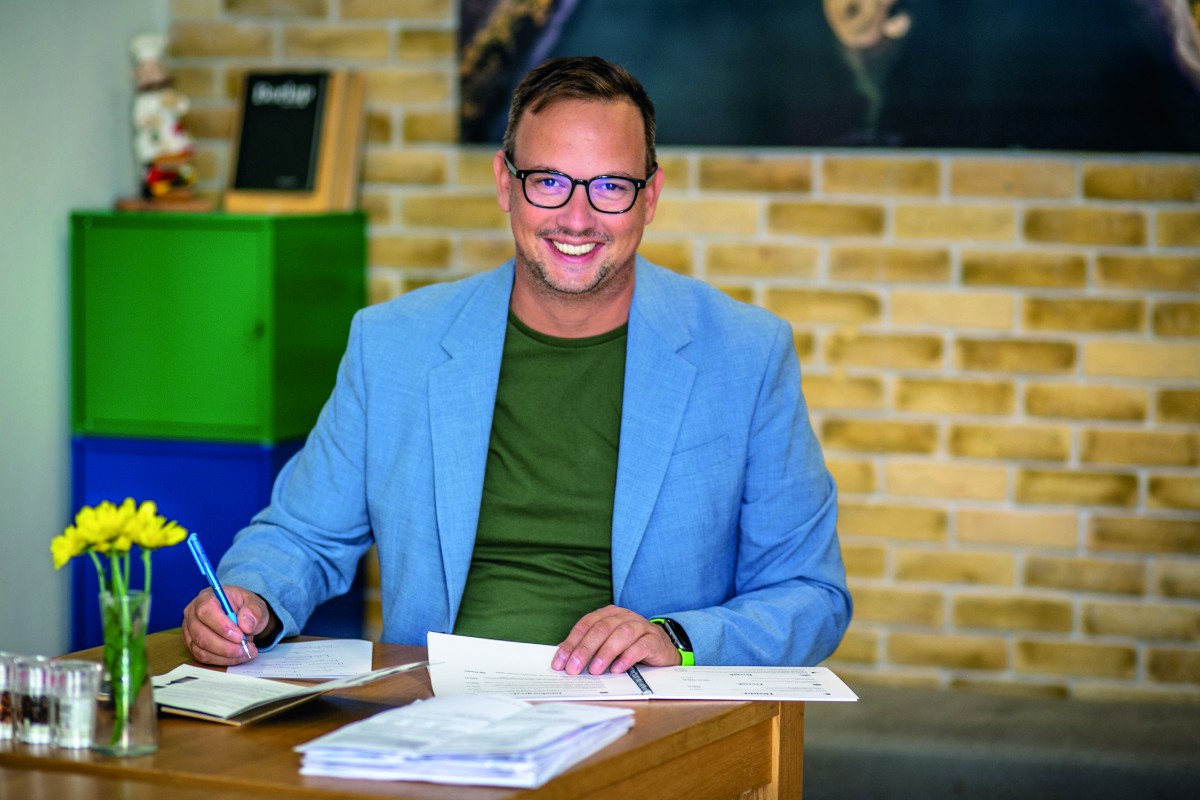 "I have always liked and still like cooking and we suddenly came to the fore in 2013 when me and my friend won the cooking competition "Esztergom's food" with our composition "Young lamb leg with king Matthias's recommendation". The Nautilus Ship Bar was an existing place and I happened to hear that it would be closed. I started to make inquiries and have been leasing it for four years now. However, let's concentrate on the Cakumpakk. It provides comfortable seats for 25-30 guests and including the terrace nearly fifty people can be placed at our tables at the same time. We work with a small bistro choice on our menu at high standard. We always try to be better but our burgers are really unique in the region. There are people who travel to the picturesque Esztergom from different parts of the country to enjoy the tastes we offer." – we could learn from Zsolt Hemera, the owner of the Nautilus Ship Bar and Cakumpakk Bistro.
Bonbonier Gallery and Café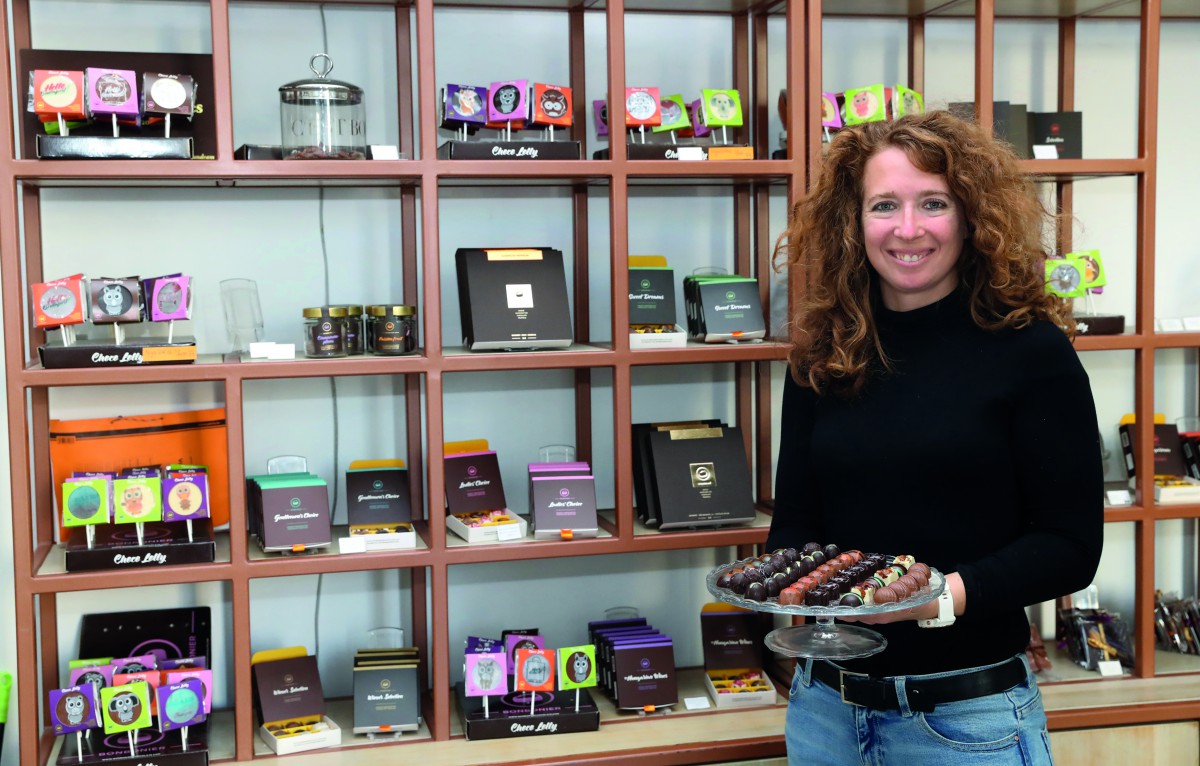 Nóra Erdélyi has realised her childhood dream and today chocolate sweetens her everyday life. She makes mainly bonbons but also chocolate boxes and now she popularises her sweeties, the final chords of culinary pleasure in her own chocolate shop. In 2010 she created her first bonbonniére made from chocolate. Then she attended a Canadian online chocolate course and officially became chocolatier. In 2012 her company debuted at a chocolate festival in the Castle. In 2015 they appeared at the international scene and already in 2016 received five different prizes at international competitions. Nóra decided to have her own, spacy shop with a workroom in Downtown which was opened in 2019. Bonbonier Gallery and Café can welcome the guests with elegance. Temporary exhibitions, live concerts, chocolate workshops and tastings are additional events to the show of the repertoire of sweeties and cakes.
Fruits of eternal summer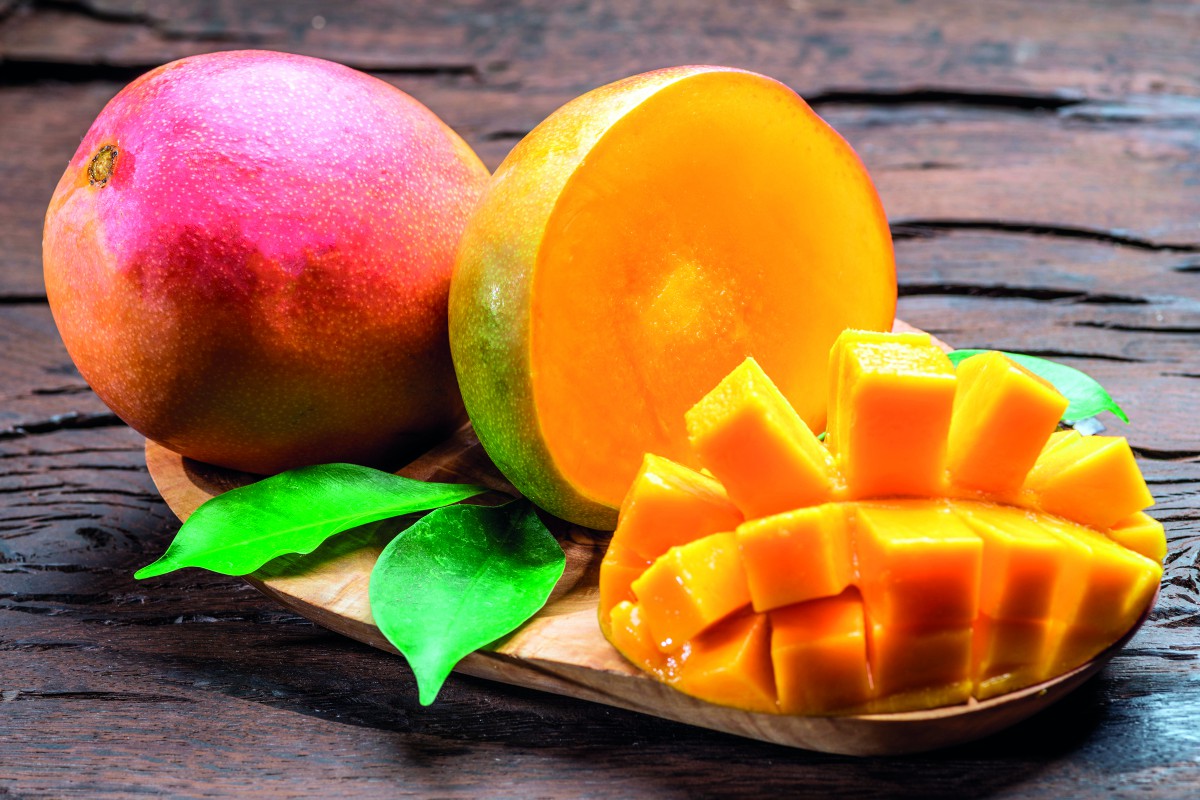 After the fruits of our temperate and the Mediterranean climate we examined how the delicious fruits of the hottest climate can bring summer to winter if we buy them in any shops of Hungary. If you happen to travel to an exotic tropical country, from winter to summer, we help to choose. Banana – after being a treasure in the era before the change of the regime – has become an ordinary fruit. In addition to its sweetness, it can cause some excitement and we can find specialties among them. Pineapple and papaya can be used to make meat soft but let's be careful with matching, as they may ruin the food. It is not well-known that pickled mango was very popular in England in the 18th century. The finest litchi seeds are called chicken tongue and have similar compounds like certain types of grapes. This is what is worth knowing about the fruits of the hot climate.
Bíró Péter's food creations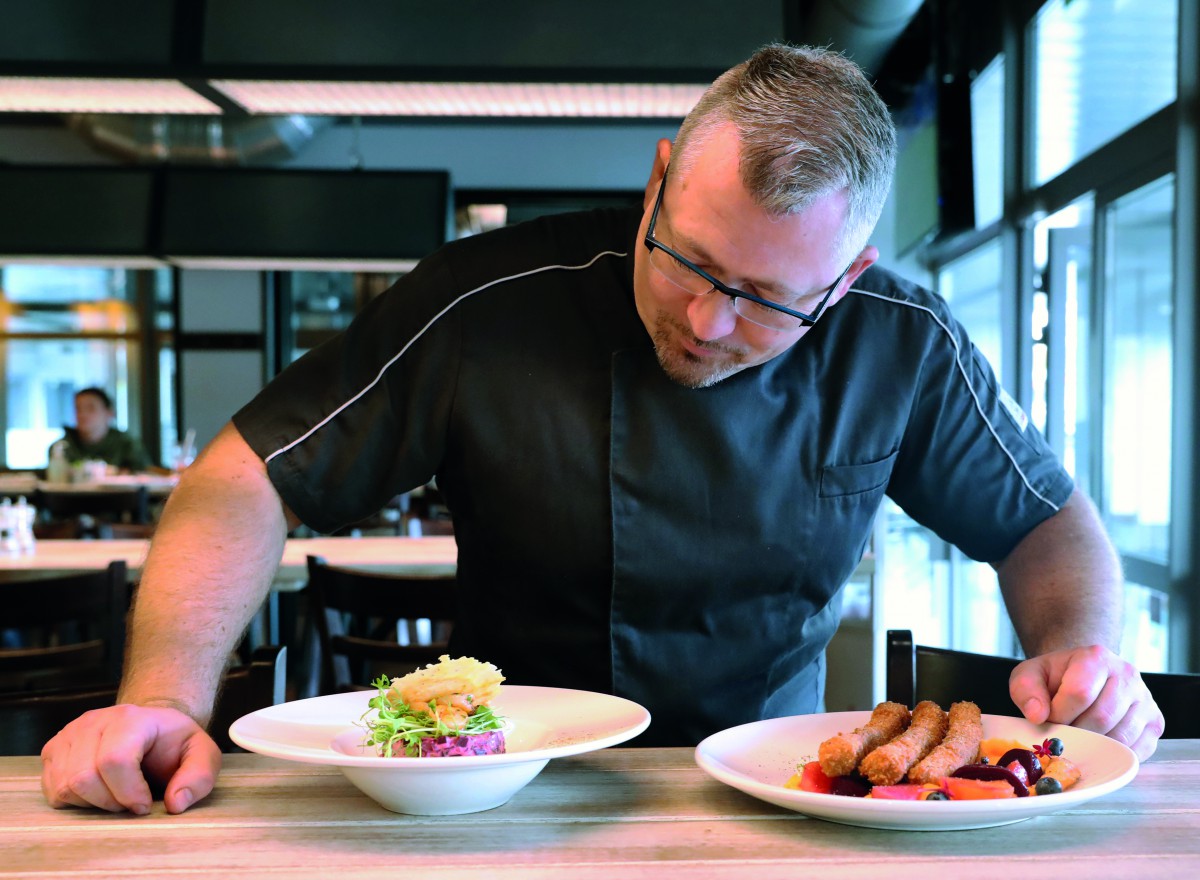 Sport Bistro was opened five years ago with chef Péter Bíró who has been working in gastronomy for more than thirty years and recreated more than a thousand meals. We can taste the flavour of success and the road leading to it through his carrier. "Having my age, experience and knowledge I can reach the maximum result and in Sport Bistro it is allowed. Our only weapon is the knowledge of the materials, if we are aware of the multitude of the materials, the only limit is the sky. I change the menu completely once in a year or half a year. I elaborated a menu with 32 new, Hungarian meals on the basis of today's Budapest trends. I am free to work in Sport Bistro, so can carry out my activity in an appropriate place, in due course and with great creativity. In Zugló we have become a decisive restaurant, a meeting place thanking to the high quality and this gave us strength and showed the way to do it well, to go to the right direction."
Hotel Abacus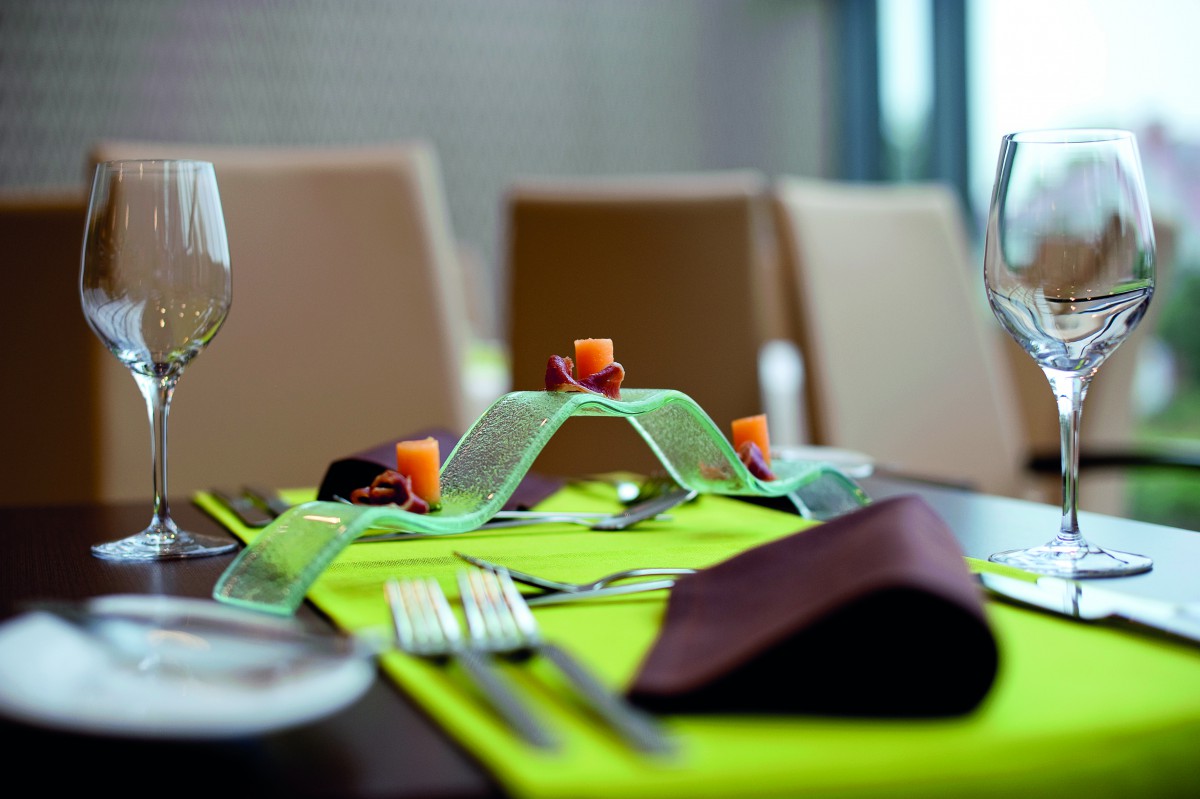 The Abacus Business & Wellness Hotel**** Superior is located 25 km from Budapest, in Herceghalom. The hotel's inspiring atmosphere, innovative environment and uncompromising gastronomical philosophy makes it the ideal place for family vacations, wellness weekends, conferences, business meetings and even weddings. The chef, Ferenc Toth, whose resume boasts with extensive foreign experience, uses simple, local and seasonal ingredients from Zsambek's basin in his dishes. The majority of the spices he uses are grown in the kitchen's own garden. Their dishes draw on both international sensibilities as well as the traditional Hungarian sense of taste; all while using modern culinary technology. The combination of gastronomical pleasures with a peaceful, familiar atmosphere and modern environment translate into more than half the guests being regulars. Their success was further confirmed when Abacus Business & Wellness Hotel won the title of Best Rural Business and Conference Hotel in Hungary.
Christmas fish consumption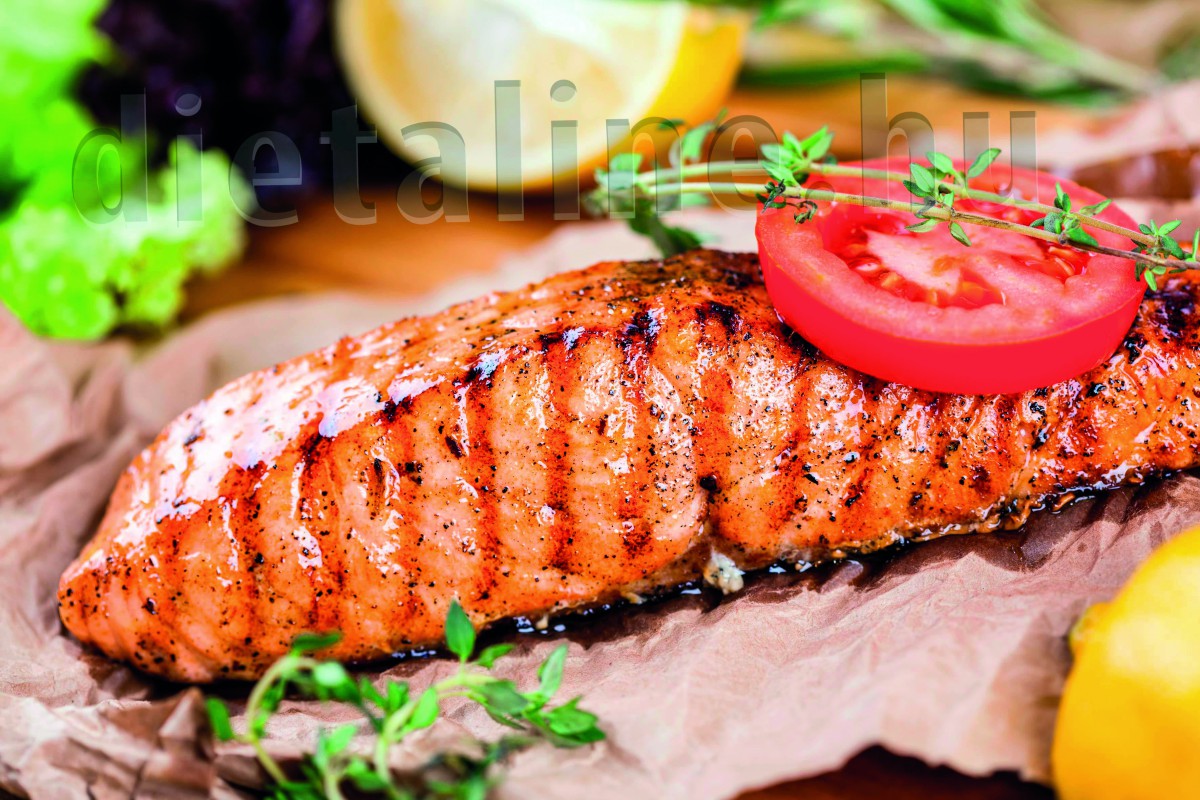 In Hungary a lot of lakes and rivers can be found from where delicious fresh water fishes can be put on our table. In spite of this fish consumption per capita is very low. Perhaps the three most often heard expressions of dislike about fish is that consumption is a bit difficult because of the bones, is not filling enough and have too much "fish taste". The problem of bones can be solved easily, as we can choose fish without bones or can net it or buy boned fish. It's partly true that it's not filling enough, as fish meals are definitely light meals but the traditional Hungarian recipes contain filling and fine freshwater fish meals. Maybe the most frequent argument against fish meals is that they have too much "fish taste" but using matching spices and materials the taste provides clear-cut, good experience.
He always dared to have big dreams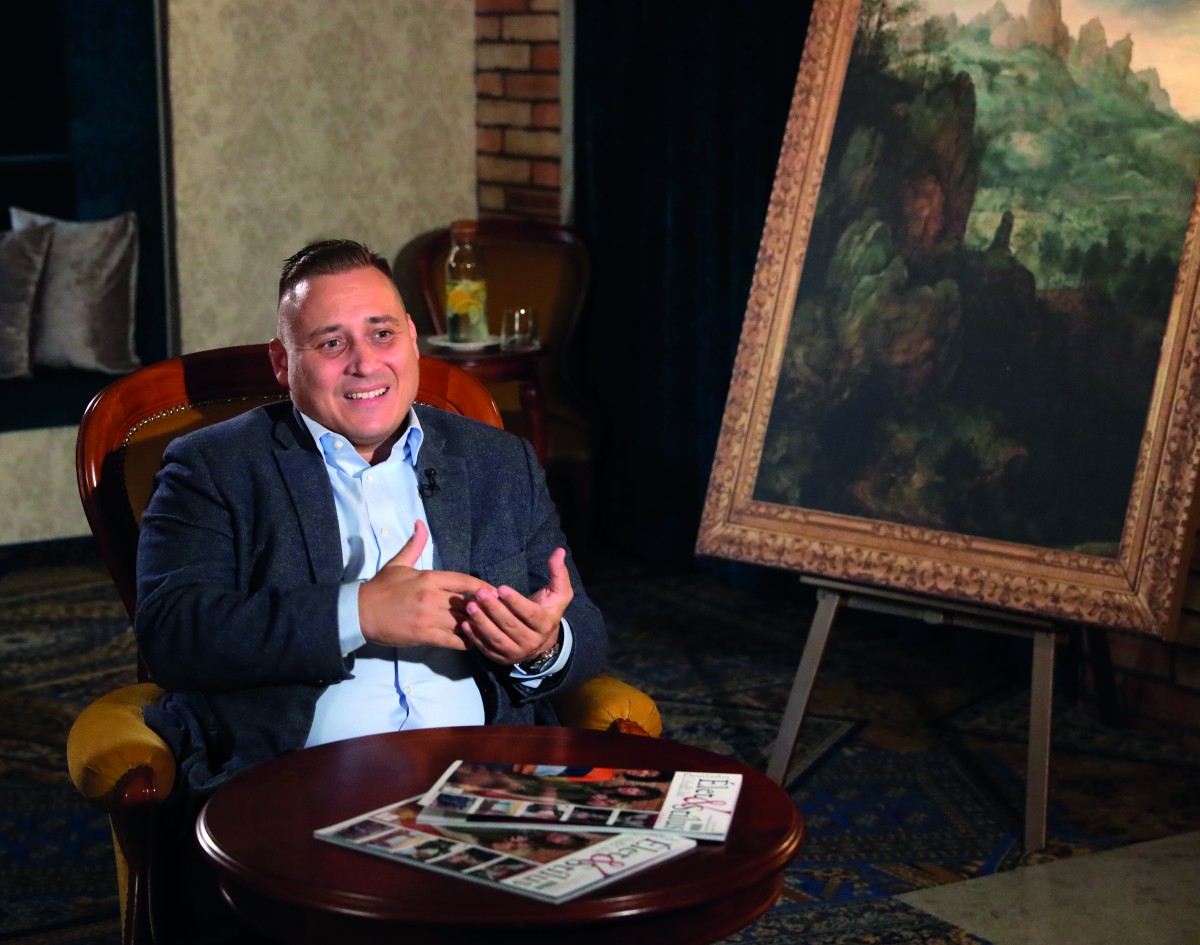 It's rare if already at young age one knows what to do when grows up. Csaba Szekeres, the successful insurance expert, portfolio consultant known all over the country is like "gold dust", who decided to work in the field of finances when he was a teenager. Today he is recognised internationally, although his childhood was not easy … At present he manages a nationwide network having two thousand families and almost five hundred companies as members. Being the executive manager and owner of Key To Finance Ltd. – with the help of three assistants – keeps close contact with his clients living in more than five hundred towns, villages. He deserved to receive the Entrepreneur of the Year award of Hungary earlier, and this year, in the framework of a global competition he was elected to the TOP 10 out of 150000 agents of the world and thus he can prepare for the Gala in Venice at the end of the year.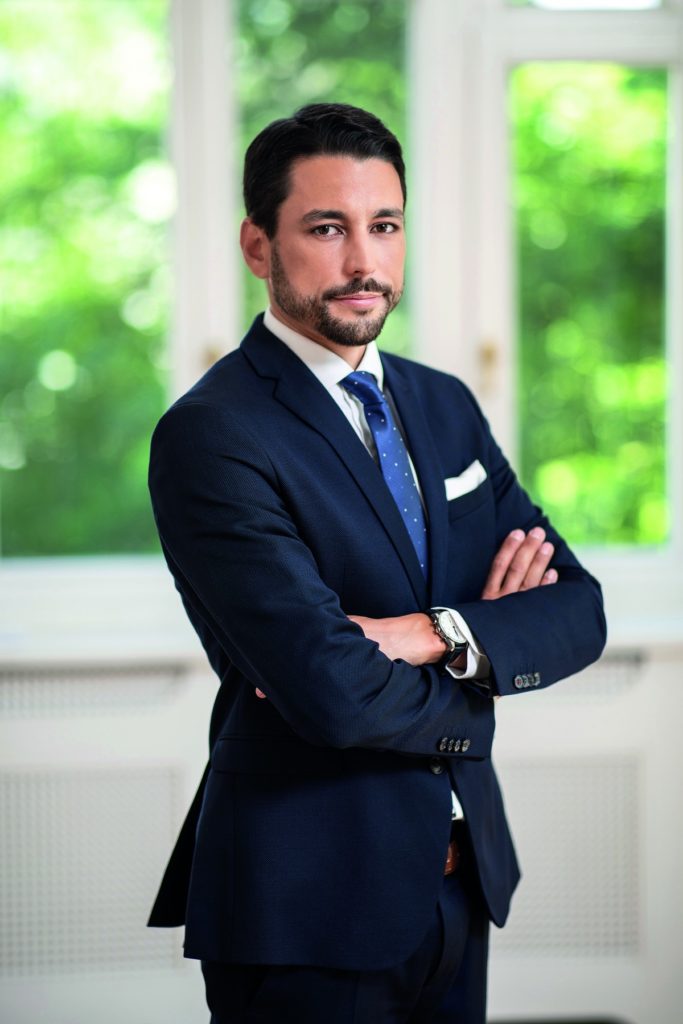 On the threshold of a new energy era
Márton Szépfy, Director of Retail Sales at MET Hungary reported about the current challenges and transformation of the energy sector. He has explained that we can see the evolution of the perfect storm effect that occurs when several different but important factors become critical at the same time. First of all the energy intensive branches of industry may face serious problems and the cooperation between users and traders will be more evaluated, as they must find the answer to the challenges of the current crisis together, with joint efforts. On the long run energy procurement will demand much more attention and focus from the company leaders. It will be important to choose such reliable partners providing safety of the supply during the procurement process who handle the possible risks prepared and with stable knowledge and background also in the field of supply and finance.
Racing hundred millions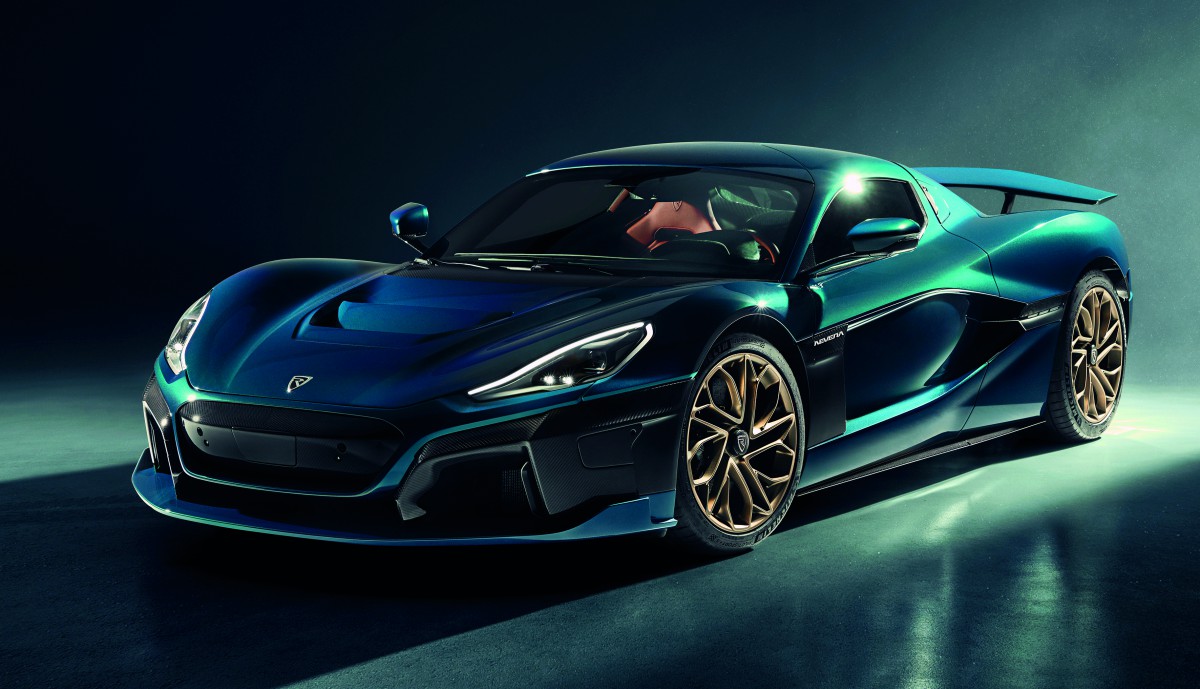 We introduce four of the most expensive electric cars, more precisely only three, as Czinger 21C produced in California is a hybrid. The double turbo engine of the American V8 is supported by three electric engines. The experts tried to design the special car to have the minimum possible weight like Lotus. The English company producing sports cars for seventy years also marketed its top model which is naturally an electric sports car. Evija with 2001 bhp excels among the top electric cars at its weight of 1680 kilogram and speeding up to 200 km/h within nine seconds. The first sports car of Pininfarina having its own name has 1927 bhp and naturally drives all the four engines. Its technical base is Rimaac Nevera made in Croatia which is the best in this category. The secret of the car worth of two million euros produced in our neighbour is the experts' special knowledge working for the company established by Mate Rimac.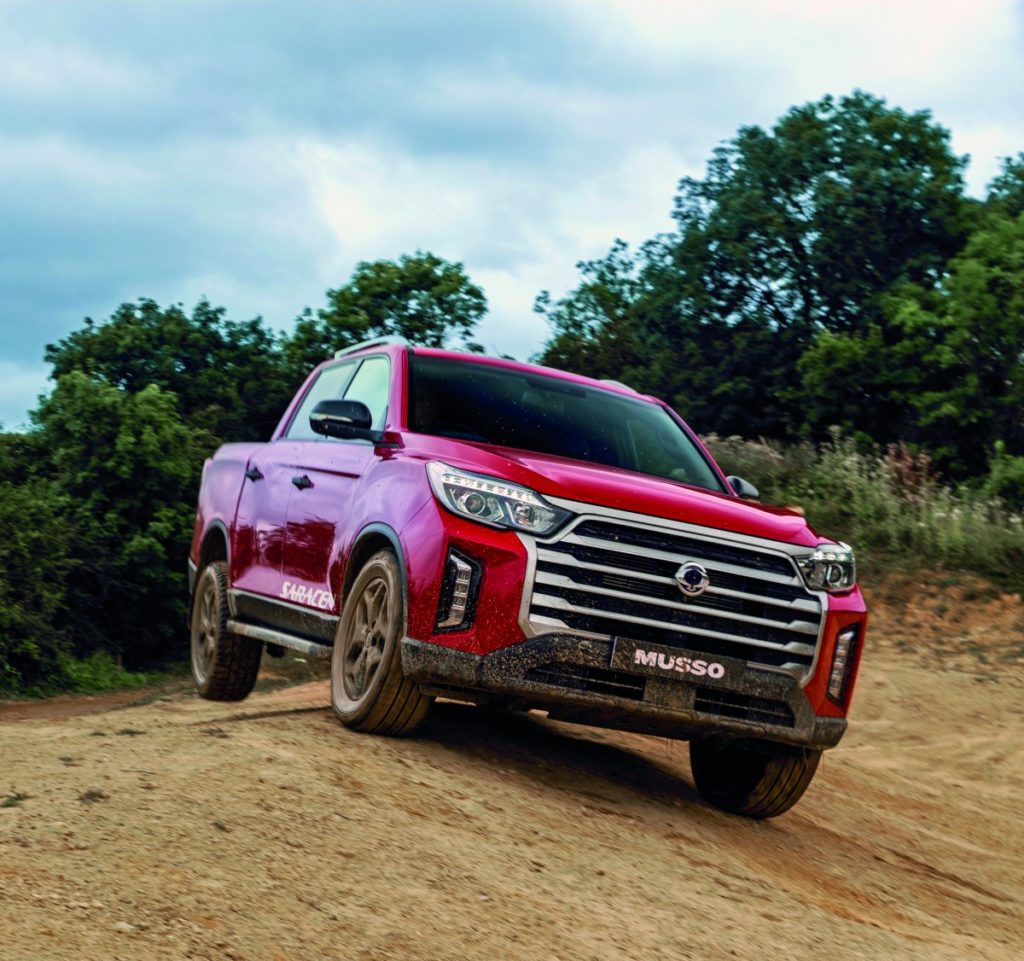 Greetings from Korea
The test cars of our magazine's winter issue are all Koreans. Let's start with the oldest manufacturer of the country, the SsangYong. Their two models are in close connection technically, as Rexton SUV and Musso pickup have nearly the same technical characteristics under their body. The brand established in 1954 is famous for the fact that they offer cars representing good value for money and in the meantime they develop their models with European assistance. Hyundai and KIA belong to the same group of companies and they also cleverly share the technical data of their cars. We tested the new SUV of Hyundai, the Bayon, this time with 84 bhp basic engine and manual gear. Bayon which is not really dynamic is very reliable and its value is stable owing to its simple engine. We recommend it first of all for city transport. The KIA Stonic has just been renewed and we tested its small SUV top model.
Social life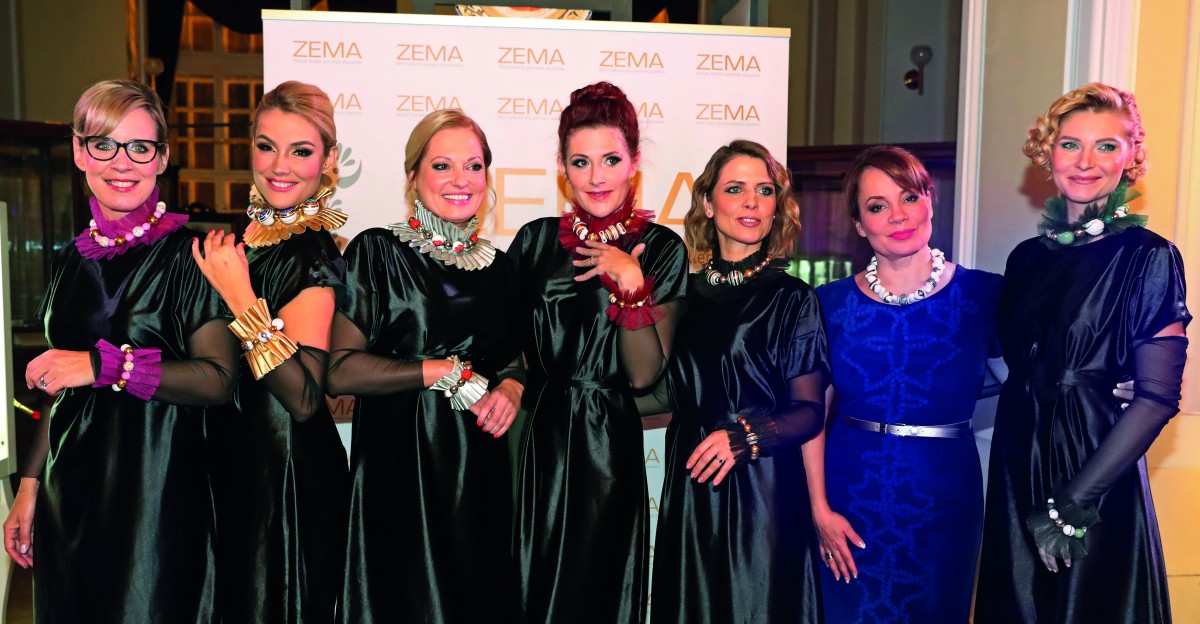 Through our social events column, we want our readers to gain insight into various, in our opinion high level and exclusive events, parties, inaugurations, film, theatre premieres and fashion shows, exhibitions, concerts, sports events, etc. The list is endless but the various events have something in common: the high quality, high standard and style. Our aim is to inform you about interesting activities and programmes in each issue of our magazine.
In our winter issue we were present at the Andrássy Memorial Polo Cup in Tabajd, took part in the fashion show held on Stopper Floating House, the Dark Night Beauties Head Couture performance and ZEMA Christmas party.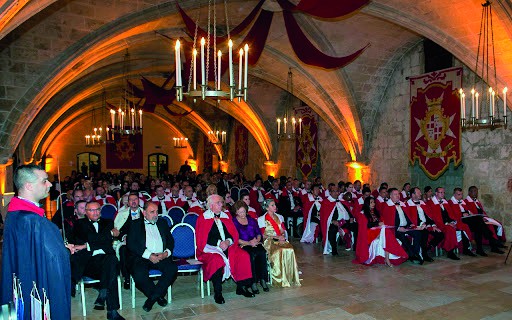 Member of the Order of Knights
Our readers could get acquainted with Attila Kotlár as an entrepreneur and writer but this time we can get an insight into a completely different world, the Sovereign Order of Cyprus which is the Sub-order of the Sovereign Order of Malta. Attila has been a bodyguard for 25 years and a detective since 2005. He speaks three foreign languages, English, Russian and French at professional level, so he is up to his job at international level too. Thanking to his activity for a quarter of a century and as the recognition of his work, after being a member by recommendation, today he is the Head of the Foreign Delegation of the International Bodyguard Association and the Security Commander of the State of the Sovereign Order of Malta. We have learnt from him that the members of the Order are characterised by unconditional fidelity, loyalty and prompt readiness. Their task is to defend statesmen of present and past, including ex-prime ministers, ministers, and diplomats during ceremonies on minimum two-three occasions per year.
Sharon Stone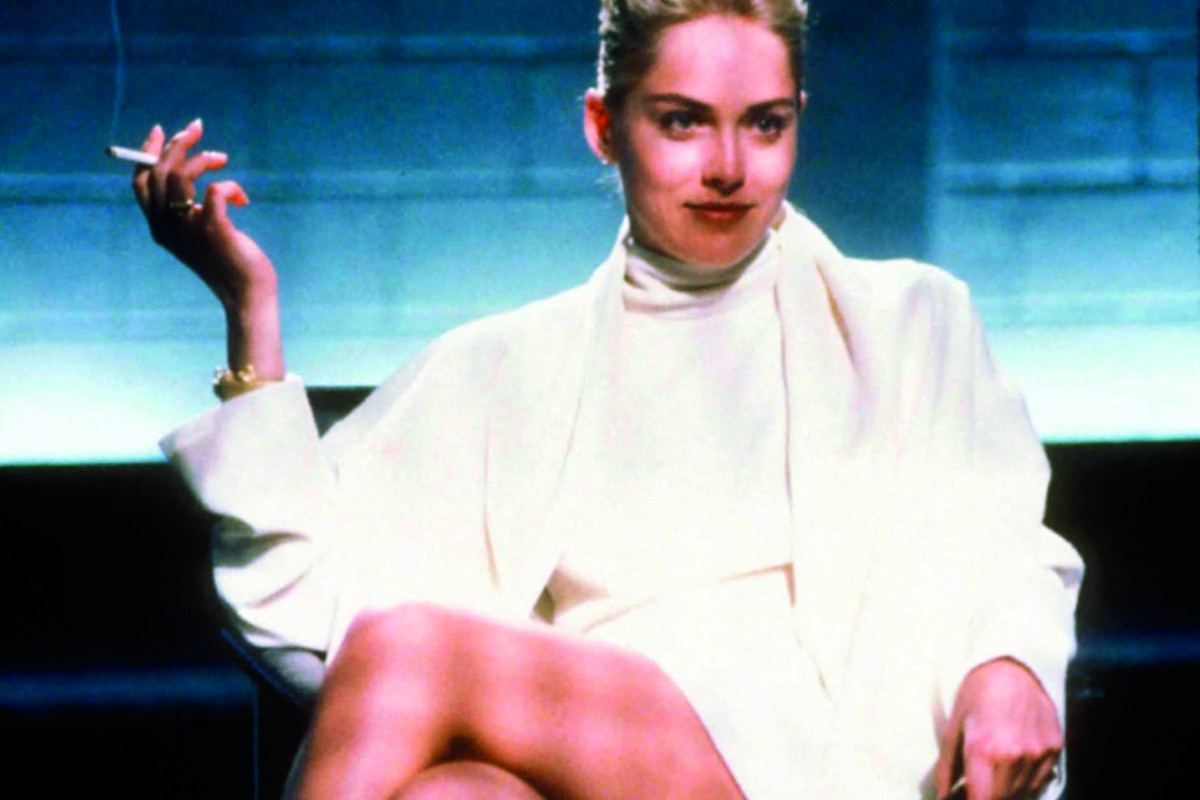 She is a diva causing sensation, a sex icon, style and IQ champion, an unassailable movie icon even at the age of 63, each of her acts is followed by heightened interest. She estimates her effect on the red carpet, at the AmfAR charity galas or just in the everyday life with predictable elegance. She has two short marriages, several lovers, and three adopted children on the list of her private life. She believes in prophecies, reads the short stories of Borges, drives a jeep on her farm, is the "guardian angel" of a few charity organisations, starting from abused women, AIDS patients, till war orphans. Recently she has been the conqueror queen of the Cannes Film Festival. Sharon, the star whose radiance matches Grace Kelly's or Marlene Dietrich's was actually born in Cannes in 1992 with Paul Verhoeven's erotic thriller "Basic instinct".